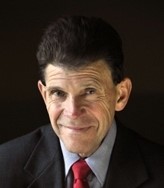 Director of Leadership Development
David Kingrey (Doctor of Ministry) serves as Coordinator of the Church Leadership Institute for Ministry, a Director in the Barclay College Master of Arts Studies, and Professor in the fields of Bible, Theology, and Quaker Studies.
Since 2007, Dave has been teaching at Barclay College, where he has served as Chair of the Bible/Theology Department and the Bible/Ministry Division. Dave was raised in a Christian (Friends) home and has provided leadership in the Friends Church and Friends higher education throughout his adult years.
A pastor for many years in Friends churches in Kansas, California, Indiana, and North Carolina, Dave has also taught as an adjunct professor at Friends University and Whittier College. He has given leadership in Evangelical Friends Church-Mid America Yearly Meeting for more than a quarter of a century (and more than a decade as Coordinator of the Leadership Institute). He has served on boards of trustees of Friends colleges and seminaries. Dave is author of two published books and numerous articles in Friends publications. Dave is married to Carol. They have two talented sons and four lovely grandchildren.