Rusty Savage, who has years of pastoral experience, has seen the challenges and joys of church leadership and has kept a vital wholeness in his spiritual, personal, family, and professional life.
He knows that the heavy responsibilities and stresses on church leaders can create serious problems, and he has come to be our teacher in helping us to have a fresh discovery of health and fulfillment in our spiritual, personal, family, and professional life. His first class in the course, "The Personal Life and Health of the Church Leader," will be February 1, 2021.
Rusty Savage is Ministry Director of Multiplication for Evangelical Friends Church – Eastern Region.  His three areas of responsibility are international partnerships, church planting, and cross-cultural ministry in North America. Rusty formerly was Lead Pastor of Winona Friends Church in Evangelical Friends Church – Eastern Region in the city of Salem, Ohio. Earlier he served as a pastor of a small urban church and as a youth pastor. Rusty earned a Bachelor of Arts degree in Biblical and Theological Studies from Malone College, a Master of Arts degree from Barclay College, with a dual concentration in Quaker Studies and Missional Multiplication, a Master of Arts degree in Church History at Ashland Theological Seminary. He has also taken courses in a Doctor of Ministry program at Carolina Divinity School. Rusty was formerly pastor of Winona Friends Church, which has two extension churches in Louisville, Kentucky and Atlanta Georgia, These churches minister to refugees from Burundi, Rwanda, Uganda, and Congo. Three of our Institute family members give leadership in these churches: Ntibayazi Dieudonne, Desire Nshimirimana, and Ernest Cooper. Furthermore, Rusty is Chair of the Evangelical Friends Mission Board. So, we see that Rusty has a heart for the work of Christ's Church around the world, and he will relate to all of us in the Leadership Institute in our various nations and cultures. We learn of Rusty's love for the church and his ministry as a pastor through his own words, "I love my church deeply. Each day in pastoral ministry has brought new challenges and opportunities." Rusty is married to Kara, and they are the loving parents of four precious children: Henry, Stella, Graham, and Claire.
Rusty's teaching is so very important that we want you to interact with him, and you can do so at many of these locations:
St Paul, MN Friends Church (at the home of Kumar Tamang, with Friends from Nepal and Bhutan), Bishop Dr. Benjamin Elunga W'Elunga, ministering to Congolese refugees in Tanzania, Canadian Yearly Meeting (David Millar, Paul Etienne Mungomb, and Alfani Jonathan Kisale), EFC Adonai (Elisee Mutshipayi), Noatak, Alaska (Robert Sheldon, Superintendent), Louisville, KY Friends Church and Stone Mountain Friends Church in Atlanta (with Friends from Tanzania, Rwanda, Uganda, and Burundi), Samson Retnaraj (EFM missionary in Nepal), Mncedisi Nkomo (pastor in Zambia), James Nduwayo (pastor in Rwanda), Faniyi Paul, Adefisan Eniola Eniola Faniyi, Adegbaye Gabriel, George Oluwafemi, Osineye Omotola, Adekunle Ayeni, and Fabusuyi Babatunde Samuel in Nigeria, Anthony Moodie, Pastor at the Dover Friends Church in Jamaica, Linnette Moodi, a Jamaican Friend, Mary Carter-Haynes, Pastor at Amity Hall Friends Meeting in Jamaica, Teisha Smith (Port Antonio Friends Church, Jamaica), Mitaci Ekwenya, a Congolese Friend in the Abilene, TX Friends Church, Chuck Schobert, Kickapoo Friends Center, Indianapolis, with Steve Turner, Lighthouse Fellowship Church (at the home of Mary Louthan), Friends Community Church (Angleton), Friends Ministry Center (Wichita), Bangor Liberty Friends Church, Barclay College (Jackson Hall), North Newton (Merl Kinser), Bethel Friends Church, Fowler Friends Church, New Hope Friends Church, Mt. Ayr Friends Church, and Oasis Friends Church.
If you would like to receive WebEx invitations to the live conferences with Rusty, or if you would be interested in seeing Rusty's slide presentations in advance of the classes, I would be happy to make them available.
If you are not able to participate in the live video conferences, we invite you to see the video recordings on this YouTube link:
https://www.youtube.com/channel/UCzYEkoGfmuLVuFvTuuneAqw
I assure you that Rusty will be most helpful to all of us, and I hope you will take advantage of this valuable opportunity to learn from Rusty. His first class at will be Monday, February 1, 2021 at 7:00 p.m. central time.
With great enthusiasm for Rusty's teaching,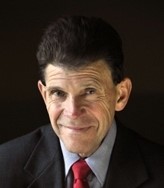 Dave Kingrey
Coordinator – Church Leadership Institute for Ministry