Dr. Glenn Leppert is inspiring a fresh vision of the eternal teachings of Jesus found in The New Testament, and we are enthusiastic about his scholarly instruction that awaits us in our Leadership Institute class on December 7. Glenn Leppert has proven himself to us as a teacher of deep understanding and broad knowledge of the Bible, who has lived with the scriptures personally, in Bible study and prayer groups, and who has taught the Bible in church Sunday schools and college classes. He is furthermore a Greek scholar, who has written the textbooks that he uses in his Greek courses, just as he wrote a textbook on the Historical Books of the Old Testament, which he has used in his college teaching. He has also written the classic book on Quakerism, The Heart of Friends; Quaker History and Beliefs. While learning about Glenn's course load, you would be I interested on the history of Barclay College in the book, Founded by Friends, that lists all the colleges, which were founded by the Quakers. Glenn Leppert, a deeply Christian scholar, writer, and professor is here to teach us again. We are indeed honored.
We are gratified that many church leaders from numerous cultures and nations participate in our Church Leadership Institute classes. At these locations, you will find enthusiastic church leaders:
Friends Community Church (Angleton), Fowler Friends Church, New Hope Friends Church, Kickapoo Friends Center, Oasis Friends Church, Mt. Ayr Friends Church, Lighthouse Fellowship Church (at the home of Mary Louthan), Indianapolis, with Steve Turner, Friends Ministry Center (Wichita), Bangor Liberty Friends Church, Barclay College (Jackson Hall), North Newton (Merl Kinser), Bethel Friends Church, St Paul, MN Friends Church (at the home of Kumar Tamang, with Friends from Nepal and Bhutan), Bishop Dr. Benjamin Elunga W'Elunga, ministering to Congolese refugees in Tanzania, Noatak, Alaska (Robert Sheldon, Superintendent), Louisville, KY Friends Church and Stone Mountain Friends Church in Atlanta (with Friends from Tanzania, Rwanda, Uganda, and Burundi), Samson Retnaraj (EFM missionary in Nepal), Mncedisi Nkomo (pastor in Zambia), James Nduwayo (pastor in Rwanda), Faniyi Paul, Adefisan Eniola Eniola Faniyi, Adegbaye Gabriel, George Oluwafemi, Osineye Omotola, Adekunle Ayeni, and Fabusuyi Babatunde Samuel in Nigeria, Linnette Moodie, a Jamaican Friend, Anthony Moodie, Pastor at the Dover Friends Church in Jamaica, Mary Carter-Haynes, Pastor at Amity Hall Friends Meeting in Jamaica, Teisha Smith (Port Antonio Friends Church, Jamaica), Canadian Yearly Meeting (David Millar, Paul Etienne Mungombe, and Alfani Jonathan Kisale), EFC Adonai (Elisee Mutshipayi), Mitaci Ekwenya, a Congolese Friend in the Abilene, TX Friends Church, and Chuck Schobert.
If you would like to create a site, where you could participate in the live WebEx video conferences and where you could invite others, perhaps Sunday school teachers, who are teaching the Bible, please notify me, and I will help you with all the details.
Thanks to Drew Davenport, the video-recorded sessions are available on YouTube. You could gather teachers and leaders in your church and provide Biblical instruction for them at a time convenient for your group. Here is the YouTube link:
https://www.youtube.com/channel/UCzYEkoGfmuLVuFvTuuneAqw
Our class on Monday, December 7, at 7:00 p.m. central time is most promising, and I hope you will take advantage of this significant opportunity for learning and growing in the Bible.
May our thanksgiving be to God, for the Institute and our Lord's countless blessings we celebrate this Thanksgiving season.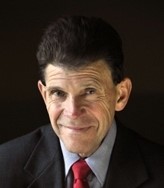 Dave Kingrey
Coordinator – Church Leadership Institute for Ministry