Soon we will celebrate the most monumental event in all the world's histories – the resurrection of Jesus Christ from the grave. God's power of new life is unstoppable and cannot be conquered, even by death. The good news is that God's new life is available to all of God's people. Christ's gift of newness of life is ours to experience in all its fullness and will bring renewal in our personal and spiritual lives.
Rusty Savage has been teaching us about a renewed discovery of healthy and vital living in today's world of tremendous stresses and demands. He will culminate his course on the "Personal Life and Health of the Church Leader" in the Institute on April 5, 2021.
Rusty Savage knows the life of the church leader, having been a church leader for all of his adult living, particularly as a lead pastor in the Friends Church and a youth pastor. He knows the challenges and stresses, as well as the joys and rewards, of church leadership. He is certainly well equipped to help us, who are church leaders in the Institute, to find ways to enhance our spiritual, emotional, family, and physical health. He understands us, as we carry many responsibilities, while desiring to remain in good health personally and professionally. He realizes, as we all do in our many nations and cultures represented in the Church Leadership Institute, that a healthy church must have healthy leaders. Rusty has spoken directly to our needs in the past two classes, and he promises to do the same this time.
Everyone in the Leadership Institute family would greatly prosper by listening to Rusty, especially if you have not been present in the previous two classes with him.
Persons joining our fellowship in the video conferences and site locations are:
Mitaci Ekwenya, a Congolese Friend in the Abilene, TX Friends Church, St Paul, MN Friends Church (at the home of Kumar Tamang, with Friends from Nepal and Bhutan), Canadian Yearly Meeting (David Millar, Paul Etienne Mungombe, and Alfani Jonathan Kisale), (EFC Adonai) Elisee Mutshipayi, Mncedisi Nkomo (pastor in Zambia), James Nduwayo (pastor in Rwanda), Faniyi Paul, Adefisan Eniola Eniola Faniyi, Adegbaye Gabriel, George Oluwafemi, Osineye Omotola, Adekunle Ayeni, and Fabusuyi Babatunde Samuel in Nigeria, Anthony Moodie, Pastor at the Dover Friends Church in Jamaica, Linnette Moodie, a Jamaican Friend, Mary Carter-Haynes, Pastor at Amity Hall Friends Meeting in Jamaica, Teisha Smith (Port Antonio Friends Church, Jamaica), Bishop Dr. Benjamin Elunga W'Elunga, ministering to Congolese refugees in Tanzania, Noatak, Alaska (Robert Sheldon, Superintendent), Louisville, KY Friends Church and Stone Mountain Friends Church in Atlanta (with Friends from Tanzania, Rwanda, Uganda, and Burundi), Samson Retnaraj (EFM missionary in Nepal), Kickapoo Friends Center, Indianapolis, with Steve Turner, Lighthouse Fellowship Church (at the home of Mary Louthan), Friends Community Church (Angleton), Friends Ministry Center (Wichita), Bangor Liberty Friends Church, North Newton (Merl Kinser), Bethel Friends Church, Fowler Friends Church, New Hope Friends Church, Mt. Ayr Friends Church, Oasis Friends Church, Barclay College (Jackson Hall).
Perhaps you will need to view the video recording on YouTube. This link is your access to the Institute folder.
https://www.youtube.com/channel/UCzYEkoGfmuLVuFvTuuneAqw
We all strive to be faithful to God's call to be good stewards, and this requires good stewardship of our physical, mental, and spiritual lives. This is the theme of Rusty's teaching on Monday, April 5, 2021 at 7:00 p.m. central time.
Hoping you will join me for Rusty's final class with us,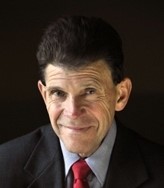 Dave Kingrey
Coordinator – Church Leadership Institute for Ministry