Abundant Simplicity
Discovering the Unhurried Rhythms of Grace
April 2-5, 2019 | Shepherd of the Ozarks | Harriet, Arkansas
Costs
$275/person or $550/couple (double occupancy) 
$400/person private rm (subject to availability) 
$85/child, 4-12 years old (0-3 are free) 
Registration deadline is March 1, 2019. Please mail payment and registration form to EFC-MAYM, 2018 W Maple, Wichita, KS 67213
Price includes all scheduled programming, meals, lodging and on site activities.
Scholarships are available to help offset registration costs. Contact the Ministry Center to request assistance: 316-267-0391. 
Childcare is available during all general sessions, by request. Please indicate this request in the online registration process.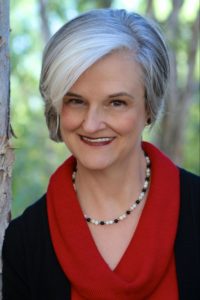 Guest Speaker | Jan Johnson is the author of over twenty books and more than a thousand magazine articles and Bible studies. A speaker, teacher, and spiritual director, she writes primarily about spiritual formation, social justice, and living with purposeful intentionality. Her books include Abundant Simplicity, Hearing God Through the Year (editor), Enjoying the Presence of God, and the Spiritual Disciplines Bible Study Series. She is the president of Dallas Willard Ministries, and an adjunct professor at Azusa Pacific University, Denver Seminary, Friends University and Hope International University. Jan is a graduate of Ozark Christian College and the Academy for Spiritual Formation. She holds a DMin in Ignatian spirituality and spiritual direction from the Graduate Theological Foundation. Jan lives in Simi Valley, California. You can learn more about Jan's ministry at janjohnson.com.
Shepherd of the Ozarks is a year-round, 460-acre Christian Conference and Retreat Center located in the heart of the Ozark Mountains in Northwest Arkansas. 
Nestled in this wilderness setting are nine luxurious log-cabin-style lodges varying in decor and size to sleep from 10 to a group of 400 people. All of them include kitchens, meeting spaces, private bedrooms and bunk areas. Massive rock fireplaces, rocking chairs on the porch and comfortable beds invite you to come away for refreshment and relaxation. 
In this natural setting you'll see bald eagles, blue heron, mountain goats, raccoons, otter, fox, and many beautiful birds.  You'll hear tree frogs and bull frogs at night, see fireflies and bats (our friends that eat the mosquitoes).  In the wilderness sky, you'll see constellations, stars, planets and orbiting satellites.  
Free time options at no additional cost include self-guided hiking trails, a spring-fed mountain creek for swimming, fishing, snorkeling (bring your own gear), river tubing (tubes provided), skipping rocks, catching minnows, hammock hang out (bring your own hammock!), sand volleyball, 9-hole disc golf course, gaga dodge ball, 9-square in the air, covered basketball court, horseshoes, geocaching, recreation fields and campfire pits.  Other activities available at an additional cost include horseback rides, high ropes course, archery, slingshot, leap of faith, trust fall, paintball and hayrides. 
NOTE: We will be collecting an offering during this year's Sabbath Retreat to help offset the costs for our Burundi Friends Church Pastor's Retreat.
Retreat Schedule
Tuesday, April 2
3-6 pm Check In
6:00 pm  Dinner
7:00 pm  Welcome Session
8:30 pm  Fellowship

Wednesday, April 3
8:00 am   Breakfast
9:00 am   Session 1 with Jan Johnson: The Intentional, Unhurried Life (Simplicity of Schedule)
10:30 am   Silence & Solitude
12:00 pm   Lunch
1-6 pm Free Time: Rest & Renewal
6:00 pm Dinner
7:00 pm Session 2 with Jan Johnson: Fewness and Fullness of Words (Simplicity of Speech)
8:30 pm Fellowship

Thursday, April 4
8:00 am Breakfast
9:00 am Session 3 with Jan Johnson: Living Light in a Land of Plenty (Simplicity of Stuff)
10:30 am    Silence & Solitude
12:00 pm Lunch
1-6 pm Free Time: Rest & Renewal
6:00 pm Dinner
7:00 pm Session 4 with Jan Johnson: Pursuing a Purpose-Full Life (Simplicity of Service)
8:30 pm Fellowship
Friday, April 5
8:00 am  Breakfast
9:00 am  Closing Session
10-11 am    Check Out