Elevate |
2 Peter 1:18
GRADES 9-12 | June 9-13, 2022
Camp Quaker Haven | Arkansas City, KS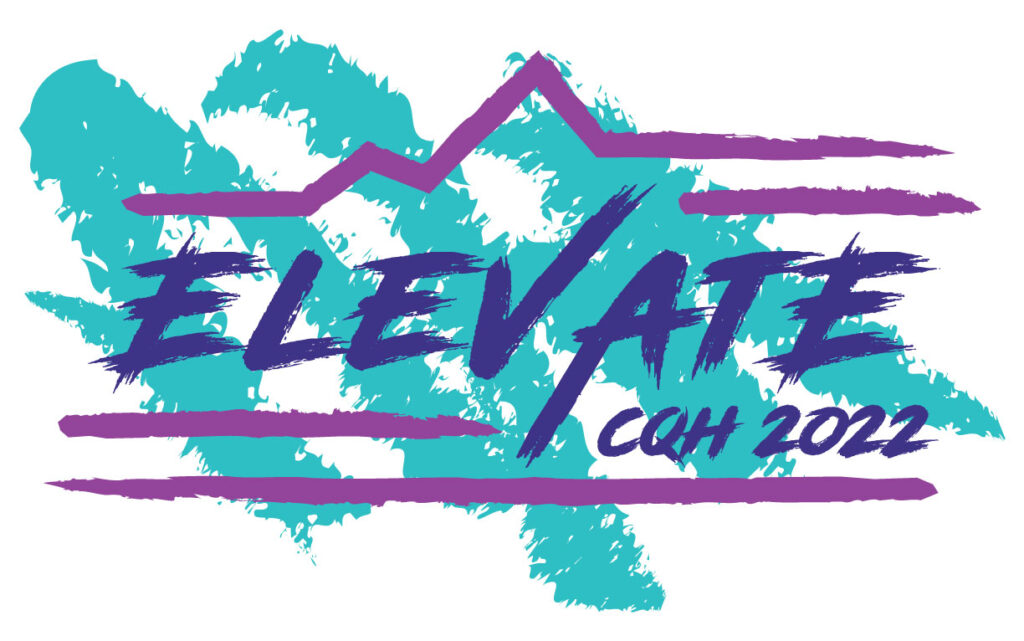 Costs
$270 per Camper
$170 per Counselor
REGISTER ONLINE AND PAY $75 DEPOSIT BY MAY 18 TO AVOID A LATE FEE OF $35 PER CAMPER!

REGISTRATION DEADLINE IS MAY 18, 2022
Please mail payment to EFC-MAYM, 2018 W Maple, Wichita, KS 67213, or pay online.
Price includes all scheduled programming, a camp t-shirt, meals, lodging, and on-site activities.
Camp Directors | Michael Scott
Assistant Director | Aubrey Chittwood

In 2 Peter 1:18, Peter says, "We ourselves heard this voice that came from heaven when we were with him on the sacred mountain." In this verse, Peter is speaking about the Transfiguration on the Mount from Matthew 17. We see several other examples in Scripture when God met with his people on mountains. It happens all the time. It is also common for campers to have a "mountain top experience" at CQH; a time when they meet with God in new and special ways. But, how do we continue to walk with Jesus when we come down from the mountain? That's the question we will answer this summer. Come and join us!
| | |
| --- | --- |
| SCHEDULE | |
| Day 1 | |
| 1:00-2:30pm | Check-in |
| 2:45pm | Counselor Orientation |
| 4:00-4:45pm | Welcome |
| 4:45-5:30pm | Get to Know You |
| 5:30-6:30pm | Dinner |
| 6:30-7:00pm | Flag Decoration |
| 7:00-8:00pm | Evening Chapel |
| 8:00-9:15pm | Cabin Time |
| 9:30pm | Late Night |
| 11:00pm | Lights Out |
| | |
| Day 2 | |
| 7:30-8:00am | Counselor Meeting |
| 8:00-9:00am | Breakfast |
| 9:00-10:00am | Morning Chapel |
| 10:00-10:30am | Silence & Solitude |
| 10:30-12:00 | Recreation |
| 12:00-1:00pm | Lunch |
| 1:00-1:30pm | Guild Time |
| 1:30-5:00pm | Free Time Options (pool is open 2-4:30, canteen is open 2:30-3:00) |
| 4:30-5:00pm | Counselor Meeting |
| 5:00-5:30pm | Reward Challenge |
| 5:30-6:30pm | Dinner |
| 6:45-7:45pm | Evening Chapel |
| 7:45-9:00pm | Cabin Time |
| 9:15-10:30pm | Late Night (Theme: Lumberjack) |
| 11:00 PM | Lights Out |
| | |
| Day 3 | |
| 7:30-8:00am | Counselor Meeting |
| 8:00-9:00am | Breakfast |
| 9:00-10:00am | Morning Chapel |
| 10:00-10:30am | Silence & Solitude |
| 10:30-12:00 | Recreation |
| 12:00-1:00pm | Lunch |
| 1:00-1:30pm | Guild Time |
| 1:30-5:00pm | Free Time Options (pool is open 2-4:30, canteen is open 2:30-3:00) |
| 4:30-5:00pm | Counselor Meeting |
| 5:00-5:30pm | Reward Challenge |
| 5:30-6:30pm | Dinner |
| 6:45-7:45pm | Evening Chapel |
| 7:45-9:00pm | Cabin Time |
| 9:15-10:30pm | Late Night (Theme: Character) |
| 11:00 PM | Lights Out |
| | |
| Day 4 | |
| 7:30-8:00am | Counselor Meeting |
| 8:00-9:00am | Breakfast |
| 9:00-10:00am | Morning Chapel |
| 10:00-10:30am | Silence & Solitude |
| 10:30-12:00 | Recreation |
| 12:00-1:00pm | Lunch |
| 1:00-1:30pm | Guild Time |
| 1:30-5:00pm | Free Time Options (pool is open 2-4:30, canteen is open 2:30-3:00) |
| 4:30-5:00pm | Counselor Meeting |
| 5:00-5:30pm | Reward Challenge |
| 5:30-6:30pm | Dinner |
| 6:45-7:45pm | Evening Chapel |
| 7:45-9:00pm | Cabin Time |
| 9:15-10:30pm | Late Night (Theme: Color War) |
| 11:00 PM | Lights Out |
| | |
| Day 5 | |
| 8:00-9:00am | Breakfast |
| 9:15am | Morning Chapel |
| 10:00am | Go Home |