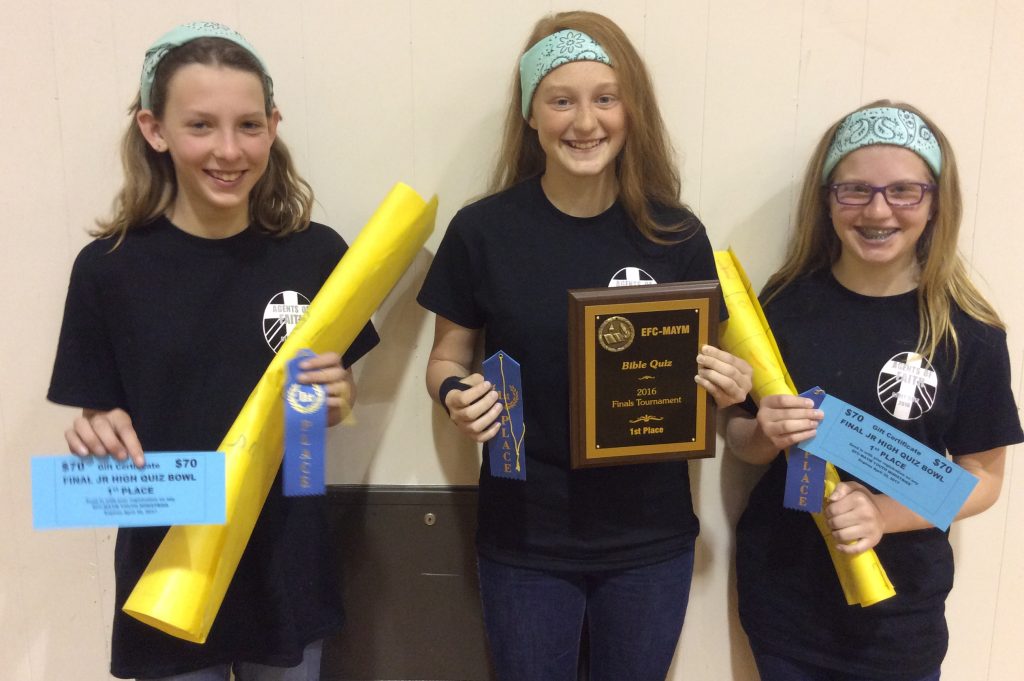 The 2016 Jr. High Bible Quiz season came to a close with Friendswood Friends hosting the final tournament on Saturday, April 23.  Ten teams competed over John 11-21, displaying a great deal of knowledge and scripture memorization.  The top four teams received ribbons, plaques, and gift certificates towards an MAYM event.
The top finishers were:
1st–Bethel Blue
2nd–Argonia
3rd–Bethel Red
4th–Rose Hill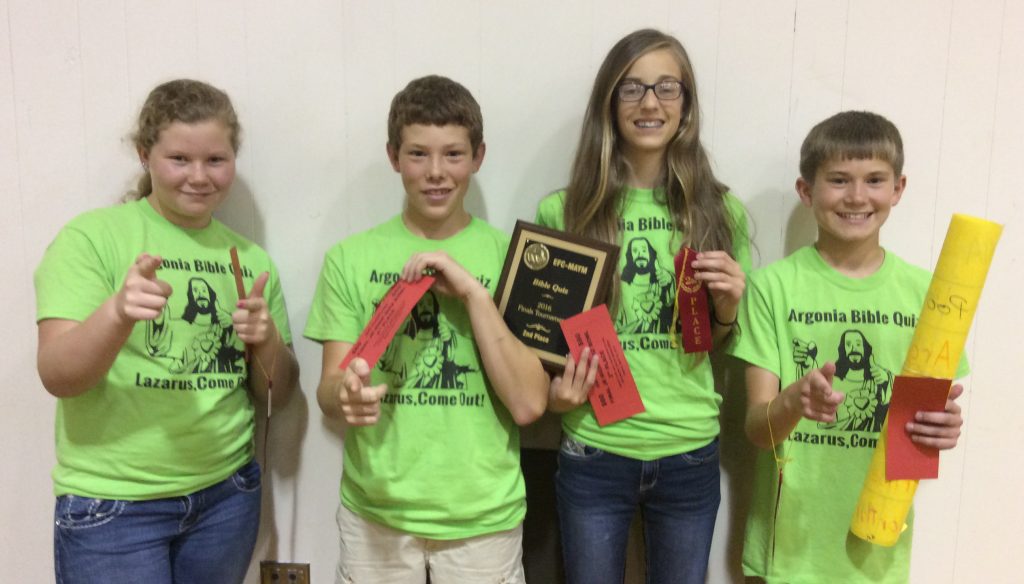 The other teams finished as follows:
5th – Tribe of Friends and Northridge Blue
6th – Haviland Blue and Friendswood
7th – Haviland Red and Northridge Red
In addition to the regular tournament awards, the finals tournament recognizes and awards two additional honors.  The first is the All Star Award. The top 4 quizzers with the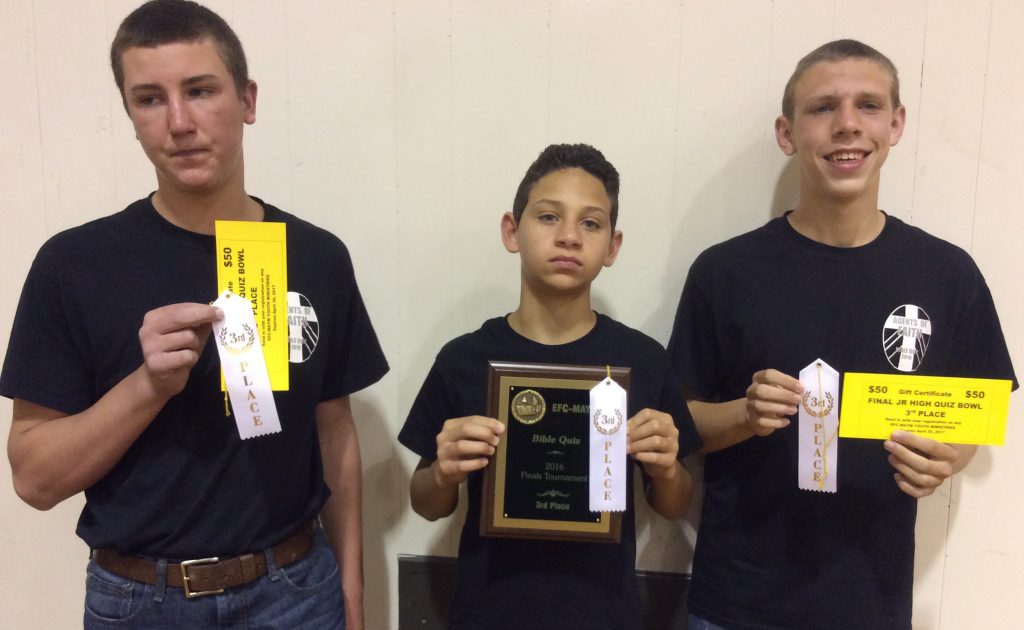 highest average scores are awarded an "All Star" Medal.
This year's All Stars are:
Rolanda Gerber – Bethel
Bailey Broomfield – Ramona
Aspen Sohm – Bethel
Aubreigh Haxton – Argonia
The second award is the coveted Frazier Award.  This award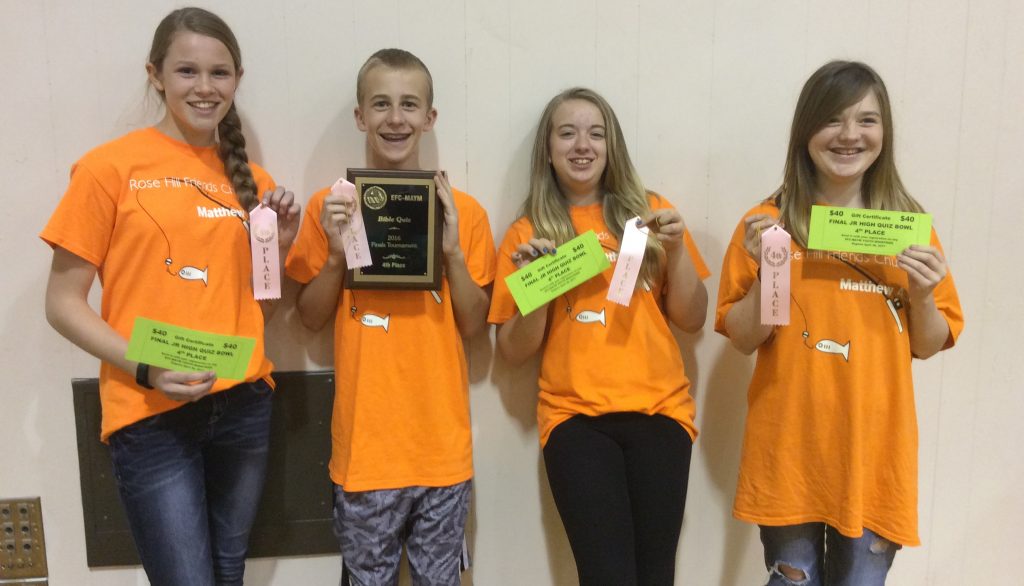 is named for Herb and Shirley Frazier who started the MAYM quiz program in the early 1990's.  The award is given to one student who exemplifies excellence in quizzing, leadership, and Christian testimony.and consists of a trophy and a scholarship to Barclay College.
This year's nominees were:
Carly Wilson – Rose Hill
Emily Price – Northridge Friends
Olivia Skeeter – Friendswood Friends
Riley Fisher – Argonia Friends
Jenna Morford – Haviland Friends
Aubrey Haxton – Argonia Friends
Trinity Looney – Ramona Friends
Rolanda Gerber – Bethel Friends
The 2016 winner of the Frazier Award is
Rolanda Gerber of Bethel Friends.
Congratulations to all the teams for a great season!