---
Plans for Run for Missions 2020 are in the works with a new vision! This year's event will be held November 6th and will be run as a relay. 10 runners will run 10 miles each and hand off the baton to the next. Every Area will have designated runners representing them, each runner has a goal to raise at least $1,000. We encourage you all to support your runner with pledges.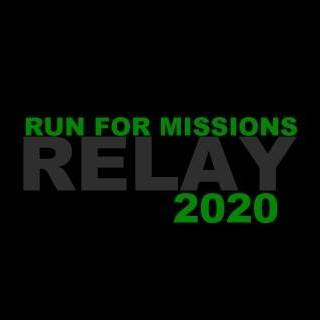 Also new this year, donations will benefit specific mission work. The Blessing Fund has been and continues to be a wonderful blessing for training and supporting our mission workers. Beginning this year specific projects will be designated to receive the proceeds. This year we will support the work of D.K. and Choity Sarkar and Samson and Priscilla Retnaraj.
Here are your Run for Missions Road Warriors:
Central Kansas Area | Jesse Penna, Mike Neifert, Gabe Hancock, Manny Garcia, Abby Penna, and Brockie Follette
Texas Area | Allen & Grace Kirkpatrick
Central Oklahoma Area | Cathy & Mark Rucas
Western Area | Elijah Zortman
North Central Area | Billy Peterson and friends
TriState Area | David Frazier
North East Area | Grant Smelser
Support Crew | Debbie Kintzel and Allen & Nancy Smelser
We hope to have a tracking system in place so you can watch progress from Haviland to Wichita, and as they finish en masse for the last few miles to the Ministry Center!
Stay Updated with our FACEBOOK PAGE. Please send all contributions to the Ministry Center designating the runner(s) you wish to sponsor.

Please join us in prayer for all runners and crew as they train and prepare to continue the wonderful success story that is Run for Missions!
" Let us run with endurance the race God has set before us" Hebrews 12:1
Please mail all donations to:
EFC-MAYM
2018 W Maple
Wichita, KS 67213
Checks can be made payable to EFC-MAYM
Please note the runner you are supporting in the memo line