On August 1, 2020, I began a new, quarter-time position with EFC-MAYM as the Director of Pastoral Counseling, serving as a pastoral counselor and consultant providing soul care for pastors, missionaries, and their families in our seven-state region.
Are you ever surprised by the way God answers your prayers?
When I was seven, my mother took me out for a Coke, sat me down, and told me that she and my dad were getting a divorce. Right before this happened, God, in his infinite grace and mercy over my life, had whispered this already into my heart, confirming to me that even though they were going to get a divorce, everything was going to be okay. Although I knew God was with me, watching my dad, the smartest man I knew, give up on my mom, left me wondering how I might ever be able to enter into this crazy and mysterious relationship called marriage. My parents' divorce created some insecurities within me.
Fast forward sixteen years later to my junior year at Friends Bible College in Haviland, Kansas. I had a powerful encounter one night with God while reading the book The Blessing by Dr. John Trent. Trent described how it was possible to create healthy marriages and relationships through our positive words and a true commitment to one another. Something clicked for me! I had a eureka moment with God. I could do this marriage thing!
In that moment, God healed me and gave me vision for having my own family AND planted a calling in my heart to help other people with their own insecurities, families, and life's difficulties as a Christian counselor. God answered my prayer that night, helping me to be able to see myself as a husband and father, healing me and enabling me to shift my broken emotions and distorted thoughts and have a new vision for my life.
You might have noticed my use of this small word "shift." To "shift," according to Merriam Webster, means a "change in direction," as to "shift with the wind."
In 2 Corinthians 5:17, Paul writes, "Therefore, if anyone is in Christ, he is a new creation. The old has passed away; behold, the new has come." In order to be new and transformed, we might need to be willing to shift and change, to surrender our past and present to God, to relinquish control to him and watch him move and heal as we trust his leadership. Sometimes this happens deep within our hearts, as happened to me that night when God gave me my eureka moment. This revelation changed my entire life and set me on a new course that only God could foresee. Shortly after that night I met Stacey, married now by the grace of God for 32 years, and we have three kids, two sons-in-law, and now, three grandchildren.
Maybe there is a shift you desire to see in your life, a healing in your heart, a letting go of an addiction, a deeper walk with God, a strengthening in the foundation of your marriage or with a child. Through this position as the Director of Pastoral Counseling, my desire is to encourage pastors, leaders, and their families to seek a deeper relationship with Jesus Christ, and to pursue the Kingdom of God for solutions to past traumas and painful family issues in order to find freedom and purpose in Jesus Christ. God can answer your prayers. He is able.
Sometimes the shift happens in our churches and ministries on a corporate level as God breathes new ideas and new direction into our spirits, as we recognize a deep desire to share the love of God with hurting people, to go into all the world and make disciples. The core mission and purpose for EFC-MAYM is to encourage, equip and empower the whole church, to take the whole gospel, to the whole world. He alone knows the incredible plans he has for our individual lives, churches, and ministries to impact a lost world.
Stacey and I have established a non-profit called Wheeler Ministries (wheelerministries.com), a Christian ministry to individual leaders, marriages, and families through counseling, consulting, and speaking. I'm excited about this newly created partnership with EFC-MAYM! How does all of this work, you might ask? You can call or text me at 480-766-1184, or email me at tony@wheelerministries.com, and we can set up a time to talk. We might end up talking once a week or once a month for a season, as long as it is helpful. It is completely free and confidential for EFC-MAYM pastors, missionaries, and their immediate families. Please contact me soon if I can help.
If you don't fall into this category, but are sensing the Lord bringing a shift of healing into your life, please feel free to contact me and we'll work out the details.
If you are drawn by this vision to encourage, support, and walk well with pastors, missionaries, and the general body of Christ and want to hear more about partnering to further this vision, please contact me at tony@wheelerministries.com. My desire is to walk well with anyone who might feel they could benefit from a conversation with me. God wants to heal hearts and set people free to shift and follow Him wherever he leads.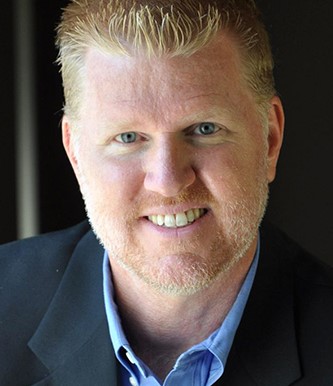 Tony Wheeler, PhD
Director of Pastoral Counseling