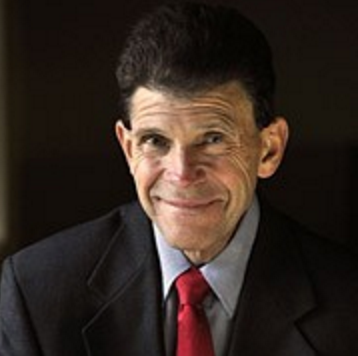 David Williams will bless us again in the Church Leadership Institute as he teaches our second class on "The Personal Life of the Leader," March 5, 2018. We especially welcome David's teaching, because we live in a time when stresses in society are enormous. We, the church leaders, need to be watchful and take care not to allow external pressures impose upon our personal and family lives. David is devoted to enable us to strengthen and enrich our spiritual lives and overall health amidst the strains and tensions in our culture.
David Williams has a breadth of experience in healthy leadership, as a Friends pastor, as a college professor and administrator at Barclay College, and as a Yearly Meeting Superintendent (Lead Pastor of EFC-MAYM)), and he has been intentional to observe wholesome spiritual disciplines to maintain his own spiritual, emotional, and physical health, while fulfilling his vocational responsibilities. Additionally, his Doctor of Ministry education provided numerous, rich resources from the Bible and Church history, which are helpful in healthy living and leadership. He will continue to share these with us in his commitment to help us maintain the healthiest possible lifestyle and church leadership.
We hope you will join us for the live session, in which we will see and converse with David and one another. Sites where the classes are live are: Kickapoo Friends Center, Marshalltown Friends Church, Indianapolis, with Steve Turner, Lighthouse Fellowship Church (at the home of Jerry and Mary Louthan), Friends Community Church (Angleton), Neighborhood Friends Church (at the home of Tom and Bonnie Bousman), Friends Ministry Center (Wichita), Bangor Liberty Friends Church, Barclay College (Jackson Hall). North Newton (at the home of Merl and Eunice Kinser), Fowler Friends Church, New Hope Friends Church, St Paul, MN Friends Church (at the home of Kumar Tamang, with Friends from Nepal and Bhutan), Canadian Yearly Meeting (Montreal Monthly Meeting at the home of David Millar, and the homes of Paul Etienne Mungombe and Jonathan Esongo, Friends from Congo), (Quebec City Meeting with Musato L. Dems and Alphee Ndahond, Friends from Congo), All Nations (formerly Sudanese Community) Friends Church in Omaha NE, Palmer, Alaska (at the home of David Miller), Noatak, Alaska (Robert Sheldon, Superintendent), Louisville, KY Friends Church and Stone Mountain Friends Church in Atlanta (with Friends from Rwanda and Burundi), Samson Retnaraj (EFM missionary in Nepal), Mncedisi Nkomo (pastor in Zambia), James Nduwayo (pastor in Rwanda), Faniyi Paul in Nigeria, Amuri Edouard with African Friends in Chicago, Anthony Moodie Pastor at the Dover Friends Church in Jamaica, and Mary Carter-Haynes Pastor at Amity Hall Friends Meeting in Jamaica,
If one of these locations is inconvenient for you, and if you inform me, I will send the WebEx invitation to you. Or if you prefer to view the video-recorded session at a different time, here is the YouTube link.
We have several people around the world, who participate in the Institute by listening to the recordings.
I am eager to hear David Williams' counsel on ways to enrich our personal and spiritual lives as Church leaders, Monday, March 5, 2018 at 7:00 p.m. central time.
– Dave Kingrey, Director of Leadership Development