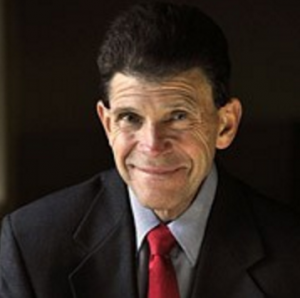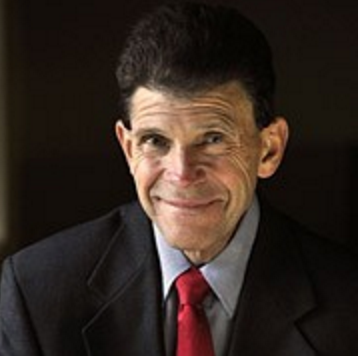 This week we are remembering with inexpressible gratitude the love of Christ revealed in his suffering love for us on the cross. Then, on Resurrection Sunday, we will celebrate Christ's victory over the grave. So we will gather with our Institute family on May 1, 2017 as a new people filled with the new life of the Living Christ. We will also begin a new course on Christian Theology and Church History. Dr. Adrian Halverstadt will be our teacher for the three classes in May, June, and July, during which he will bring clarity to the central beliefs of our Christian faith from a distinctively Friends perspective.
Dr. Adrian Halverstadt is my personal friend and colleague. Adrian is Chancellor at Barclay College and represents the college around the nation and across the branches of the Friends Church. He is Professor of Christian Theology in the Master of Arts studies at Barclay College, Director of the distance learning studies, and Professor in the undergraduate Bible/Ministry Division. Serving the wider Friends Church, Adrian is Superintendent of Rocky Mountain Yearly Meeting and Director of Evangelical Friends Church-North America. He is a Recorded Friends Minister in Evangelical Friends Church-Eastern Region, with more than thirty years of pastoral service. Adrian received the Bachelor's degree from Ft. Wayne Bible College, the Master's in Christian Ministry from Huntington University, and the Ph.D. in Theology, with a concentration in conflict management and systems theory from Trinity/University of Liverpool. Before coming to Barclay College, Adrian was Interim Pastor of the Pratt Friends Church, Executive Pastor of Willoughby Hills Friends Church, and a District Superintendent in Evangelical Friends Church (Eastern Region). He also opened a mission field in Brazil. Adrian is married to Lisa, and they are the loving parents of Adrian III, Joel, and Tim, and grandparents of six beautiful grandchildren. Adrian describes his commitment to the Church. "Lisa and I enjoy visiting churches and speaking on behalf of Barclay College. We love the Friends Church and are committed to Biblical holiness. I am convinced that God can transform the world for His glory through Barclay College and the Evangelical Friends Church!"
Adrian's presentation will be available on YouTube. So if you cannot listen to his presentation on May 1, I encourage you to view the recorded session. Perhaps you can gather a group in your church to discuss Adrian's teaching. Another brilliant idea was given to me. You might want to have a Sunday school class to discuss Adrian's classes and other courses. This is the YouTube link.
If you are able to share in the interactive session with Adrian, here are the locations: Kickapoo Friends Center, Louisville, KY Friends Church, Stone Mountain Friends Church, Atlanta, GA, Indianapolis with Steve Turner, All Nations (formerly Sudanese Community) Friends Church in Omaha, Palmer, Alaska (the home of David Miller), (Alaska Yearly Meeting), Noatak, Alaska (Robert Sheldon, Superintendent), Neighborhood Friends Church (at the home of Tom and Bonnie Bousman), Friends Ministry Center (Wichita), Lighthouse Fellowship Church (at the home of Jerry and Mary Louthan), Bangor Liberty Friends Church, Fowler Friends Church, Barclay College (Jackson Hall), Faith Friends Church, North Newton (at the home of Merl and Eunice Kinser), Friends Community Church (Angleton), New Hope Friends Church, Friends Church at Liberal, Arkansas City Friends Church (at the home of Bud and Pauline Lawrence), Kingston, Jamaica (viewing and discussing YouTube videos), St Paul, MN Friends Church (Bhutanese), and Canadian Yearly Meeting (Montreal Monthly Meeting) at the homes of David Millar, Paul Etienne Mungombe, and Jonathan Esongo.
We seek to be informed Friends and explain clearly our beliefs. This we can do as we understand more fully our rich Christian history and the beliefs of prominent theologians in our 2000-year history. Adrian Halverstadt is committed to guide us in this high goal. Will you join him and others in our Institute family on May 1, 2017 at 7:00 p.m. central time? I invite you also to participate in a time of fellowship at 6 :50, during which we will hear the story of one of our members.
May the grace of our Savior be overflowing to you and your church,
– Dave Kingrey, Director of Leadership Institute