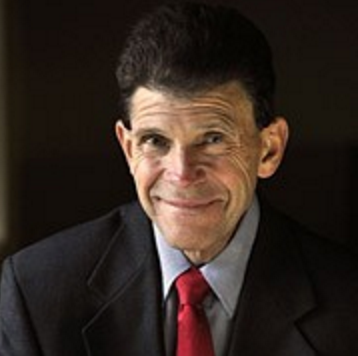 Josh Bunce, Bible/Theology Professor at Barclay College, will teach the three-month course on the New Testament, beginning November 6. Last month, Kevin Lee described Old Testament prophesies, foreshadowing Christ and New Testament events. Now Josh, with clear instruction, will give accurate meaning and interpretation of the New Testament events and teachings that underlie our Christian faith. Josh's hope, and the desire of each of us, is to understand more fully God's revelation in the Bible, so that through the guidance of the Holy Spirit, we might be more effective ministers and church leaders in our world that desperately needs the Gospel. Josh is committed to help us in this noble mission. His first class will focus on the Gospels.
Josh Bunce is Chair of the Bible/Theology Department and Professor of Biblical Studies, Church History, Christian Beliefs, and Youth Ministry at Barclay College. He is a graduate of Barclay College, with Summa Cum Laude honor. He did graduate work at Friends University in the Master of Arts in Christian Ministries and earned the Master of Divinity degree from George Fox Evangelical Seminary. Josh was recorded as a Friends Minister in Northwest Yearly Meeting. He has Friends pastoral experience, having served on the pastoral team at Netarts Friends Church in Northwest Yearly Meeting. Josh is active in the Haviland Friends Church, where he provides volunteer leadership in worship and preaching. He is married to Marcy, and they are the loving parents of three beautiful children: Audrey, Ethan, and Clayton.
We wish for the greatest number of us to be able to participate in this creative learning experience, so we will offer live, interactive classes at these places: St Paul, MN Friends Church (at the home of Kumar Tamang, with Friends from Nepal and Bhutan), Canadian Yearly Meeting (Montreal Monthly Meeting at the home of David Millar, and the homes of Paul Etienne Mungombe and Jonathan Esongo, Friends from Congo), (Quebec City Meeting with Musato L. Dems and Alphee Ndahond, Friends from Congo), All Nations (formerly Sudanese Community) Friends Church in Omaha, Palmer, Alaska (at the home of David Miller), Noatak, Alaska (Robert Sheldon, Superintendent), Louisville, KY Friends Church and Stone Mountain Friends Church Atlanta, GA (with Friends from Rwanda and Burundi), Samson Retnaraj (EFM missionary in Nepal), Mncedisi Nkomo (pastor in Zambia), James Nduwayo (pastor in Rwanda), Faniyi Paul and Gabriel Sunday (pastors in Nigeria), Amuri Edouard with African Friends in Chicago, Anthony Moodie at the Dover Friends Church in Jamaica, Kickapoo Friends Center,Indianapolis, with Steve Turner, Lighthouse Fellowship Church (at the home of Jerry and Mary Louthan), Friends Community Church (Angleton), Neighborhood Friends Church (at the home of Tom and Bonnie Bousman), Friends Ministry Center (Wichita), Bangor Liberty Friends Church, North Newton (at the home of Merl and Eunice Kinser), Fowler Friends Church, New Hope Friends Church, and Barclay College (Jackson Hall).
For Friends unable to join us November 6, Drew Davenport will place the video recording of the class on YouTube at this link.
I invite you to expand your knowledge of the New Testament under the informed teaching of Josh Bunce. The class will begin at 7:00 p.m. central time on November 6.
– Dave Kingrey, Director of Leadership Institute