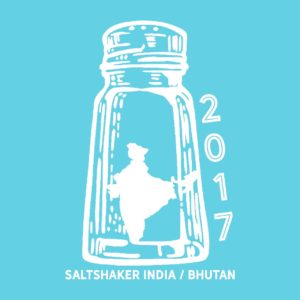 July 1
This morning we woke up and had our morning devotion like every morning but this morning it was especially needed. We were reminded that our strength comes from the Joy of the Lord, that He is calling us into a life of deep intimacy with him in every moment. We reflected on what those things were that the Lord was calling us into, when we were ready we responded with yes Lord. This reminder was needed and a great way to start our day, with open hands ready to receive whatever the Lord had for us that day.
After our devotional time we went straight to the morning session for the conference. We started off with some songs and fun, introducing them to the gospel of Boom chicka Boom. It was a lot of fun and we laughed a lot. After that I taught from Mark 10 and the story of The Young Rich Ruler and how my life has been much like this story where the Lord has asked of me to let go of things that I held onto so tightly in order to step into the Kingdom of God. I walked them through a practice of visualizing those things they too were holding onto or finding their identity in and then releasing them in order to have open hands to receive what God was calling them into. The Lord was faithful in empowering me with his strength in my weakness in preaching in order for his light to shine through me. I was definitely reminded that in my weakness the Lord is made strong. Hallie and Zack both shared their testimonies with boldness and vulnerability. I was so proud of them both for allowing the Lord to use them. After that the revival was concluded and I have to say that it was one of my greatest joys and honors to be a part of what the Lord is doing through the young people here in Bhutan. The Tamang family is very passionate about growing and empowering young leaders. It was energizing to see church leaders that are passionate about the things that stir my passions for the Lord. God is at work in and through their family and churches.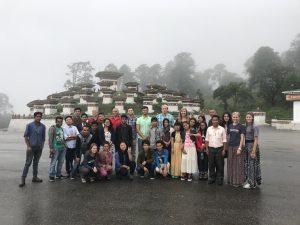 After lunch we headed to Wangdue, all we knew was the name of where we were going and nothing else. We thought we were going sight seeing because by law we have to go at least once a day to be in Bhutan. We drove through some of the most beautiful mountains I have ever seen, crossed many rushing rivers and was pleasantly surprised when we pulled off to the side of the road in what looked like a saw mill. We walked down a very narrow and steep mountainside to get to a small village church. We were accompanied by some of the youth from the revival. The congregation at this church was made up of many women and their children, they seemed hopeful and full of light. After the service they served us a very traditional Bhutanese meal that was by far the hardest thing the team has had to eat. The meal consisted of rice, dried pork fat, and what they called "pickles." I love pickles so I took quite a lot however we soon found out that their pickles were actually peppers, the hottest peppers I have ever eaten and I would argue the hottest peppers in the whole world. The team ate as much as we could in order to receive the women's hospitality but it was very difficult.
After the service we walked back up the mountain to our vehicles where all of the girls road on one van that David (our Bhutanese teammate) drove. Much laughter took place in the van as we made the journey back to Thimphu. I was privileged enough to ride shotgun with David where we had a really great conversation, talking about his view of the trip so far as well as our shared love for X-Men. With the windows down and fresh air in our lungs we talked about the idea of finding the divine in the mundane and how we can seek to find God in the small things and in His whisper. The conversation and drive was energizing and refreshing. David has been such a blessing to our team and ministry.
We arrived back at the hotel where we had dinner and debriefed our day. We spent time trying to see the day through each other's eyes. We lived the same day but experienced it so differently. For me today was so good, such a peaceful day. I couldn't think of a single moment that I didn't feel the Lord near me, whispering his grace and placing his goodness before me. My heart beats faster here in Bhutan. Being able to see the Church, the heart behind it, and simply breathe in the Lord's goodness has been a great honor and privilege. Friends, the Bhutanese church is thriving, passionate, and full of hope. Please pray that their spirits would continue, that the Lord would continue to shine His light here. For the leaders please pray that they would know their labor is not in vain, that they are making a mighty impact for The Kingdom of God. Thank you for your faithful prayers. The team is feeling strong and loving every moment of being in Bhutan.
Peace,
Jenna Easley