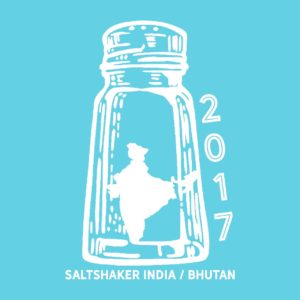 July 2
Today we woke up a little earlier so that we could go see the biggest Buddha in the world before church. Seeing the giant statue of the Buddha was crazy, but it broke my heart seeing people worship a statue, rather than the real true God.
We then went to our first church service at the "Mother" church of Bhutan, Thimphu Friends Church. Here we each did an introduction and said a brief word to try and help build them up in their faith.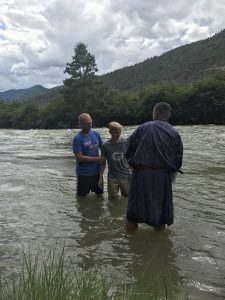 After visiting our first church of the day we went straight to a church in the slums full of Indian refugees. When we arrived, there was Sunday school going on, so we spent time with the kids, prayed for them, and played with them. After we ate lunch, siting on the floor of the church eating with our hands, of course. But right after lunch I attend a smallbaptism class hosted by Rupac and Adam. I attended because 5 Bhutanese youth and I were about to be baptized in the Thimphu River. I wanted to be baptized because I was ready to show that I am all God's, that I'm ready and willing to be used in any and every way, and that I was ready for the next step in my faith. I had felt called to be baptized when Rupac had mentioned that some of their youth was going to be baptized (and I had been thinking about it for a while back at home too). So I talked to Adam and my parents, and I got to be baptized! To get to the river we had to take a fairly long walk. We walked through mud, trash, and over barbed wire to get there. Once we got there me, Adam, and Rupak got in the freezing mountain water and I was baptized by Adam. And seeing the other youth baptized by Rupac with Adam's help brought joy to my heart because that's 5 more people that are now publicly known as Christians.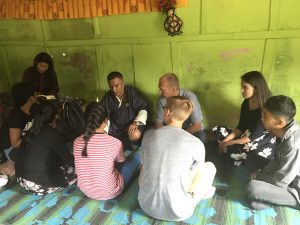 After the baptism we attended the church service. We had a brief time for introductions and short messages because we had a small service project to get done after.
For the service project, we painted the inside of the church and helped begin to build onto the church because the building was too small for the amount that attended, which is a very good problem to have, and it makes me very happy to see a church so full that people are sitting outside the door. We served hand in hand and side by side with the Bhutanese youth in this service project working on this church in the middle of a slum. It was an amazing opportunity.
After we finished the project we all left for a youth basketball tournament. Some of the youth and the Saltshakers all played together and had very much fun.
Today was a fantastic and beautiful day. The Lord's presence was very apparent today and it was wonderful. Thank you all for the support in prayer!
-Alec Schenck
Northridge Friends Church