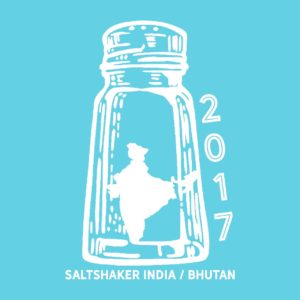 July 5, 2017
Don't stop praying for Saltshaker 2017! Our team just arrived in Chicago at 6:05am Thursday morning weary, tired, and jet lagged from all the travel. But Saltshaker 2017 is not over yet. We have started and will continue the hard and important work of debriefing, processing and reflecting on the last nearly three weeks. We are asking questions such as "where do I see God at work in the Friends Churches of India and Bhutan", "how will I live differently in light of what I have experienced", and "what lesson does the persecuted church teach us in how to follow Jesus more faithfully"?
We have been reflecting on a quote that I am not even sure of its origin, but it says: "We don't learn from our experiences, we learn from reflecting on our experiences." When we arrive back to the Wichita airport at 1:40pm on Thursday afternoon we will not yet be greeted by our family and friends. Instead we will head straight off to a retreat center in north Wichita to stay overnight in order for our whole team to have the chance to reflect, rest and apply what God is saying to us. We will arrive to Northridge Friends at 1:30pm on Friday afternoon for our official release and goodbye from Saltshaker 2017.
God has been very good to us all along the way and has blessed this team tremendously with great health overall, willing spirits and so many life and spiritual lessons learned. Please pray with us especially in the next 30 hours that we would be attentive to God's spirit and leadings even while being tired and jet lagged in order to reflect on our experiences and respond accordingly. In many ways this next phase is the most important part of the whole trip.
Thanks for all your faithful prayers and support.
Adam Monaghan