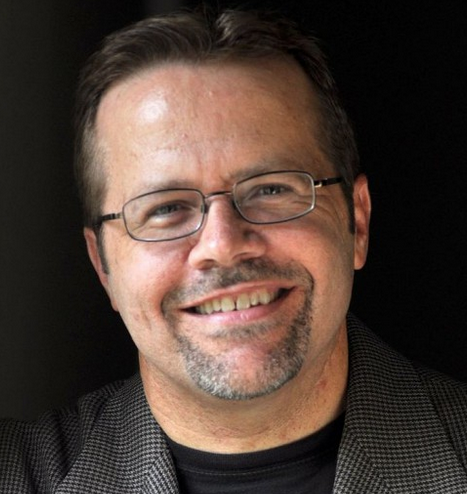 Many years ago our family received a wonderful gift. I think it's called a "page-a-day Scripture calendar." Every day when we turn the page on the calendar we are greeted with a new passage from Scripture accompanied by a complimentary quote for the day. It's amazing how many times these messages have been "just what the doctor ordered" for the situation at hand.
This past week, for example, we turned the page on our calendar and were greeted with the biblical admonition, "Fight the good fight of the faith" (1Timothy 6:12), accompanied by this quote from Wendell Phillips: "Christianity is a battle, not a dream."
With all due respect to Mr. Phillips, I would argue that Christianity is both a battle and a dream, and I am absolutely convinced that it is the only dream worth fighting for.
During the coming months, I plan to offer a series of articles that are intended to prove this point with the help of our We Have a Dream vision document. In the process, I hope to provide practical illustrations from our local churches of specific ways that Friends from across Mid-America are demonstrating that we do indeed have a Kingdom dream that is worth fighting for.
As you may remember, We Have a Dream is anchored in Acts 2:17, where Peter begins his seminal sermon in Jerusalem on the Day of Pentecost with this quote from the prophet Joel: "In the last days," God says, "I will pour out my Spirit on all people. Your sons and daughters will prophesy. Your young men will see visions, and your old men will dream dreams." Using this text as a holy compass, We Have a Dream seeks to discern and describe the specific directions that God is currently calling the people of EFC-MAYM to take so that the "dream of the gospel is lived out … that whatever is true in heaven be true on earth, in our local churches, in the communities where our churches serve, and in the family of churches called Evangelical Friends Church-Mid America Yearly Meeting."
This month I want to highlight the first expression of this good and beautiful dream: "We dream of the ethnic participation of our churches and larger gatherings reflecting the ethnic makeup of our communities" (cf. Acts 2:5-11; Revelation 7:9).
Building multi-ethnic, multi-cultural and multi-lingual congregations is definitely a good, beautiful and thoroughly biblical dream. It can also be quite a battle. Cross-cultural ministry is counter-cultural, after all. It is much easier to simply hang out with people like us by building homogenous organizations based on personal affinity. It is much harder, riskier and costlier to intentionally build redemptive bridges across racial and cultural barriers in Jesus' name. But that's exactly what Jesus did. Think about it. When a holy God sends his sinless Son from the undefiled glory of heaven to live, serve and suffer with sinful, fallen people on a sinful, fallen planet, every relationship becomes inherently cross-cultural. For Jesus, building a church that reflects the ethnic makeup of our communities was essential, not optional. It was a dream worth fighting for … and dying for … and he did.
So what does this mean for our family of Friends here in Mid-America? It means that our very first ministries were founded as missions among Native American communities in northeast Kansas. It means that we continue to do our best to build redemptive bridges among Native Americans in eastern Oklahoma. It means that we are committed to strengthening our relationships with Chinese friends in south Texas. It means that we partner with friends in Omaha to minister to Sudanese refugees. It means that we continue to support Hispanic congregations in Wichita, Emporia, Oklahoma City, Liberal and San Antonio. It means that we offer ESL classes at Booker, bi-lingual services at Fowler and simultaneous translation at Ministry Conference. It means that some of us may be called to interracial marriage, and others may be called to interracial adoption. And it means that all of us are called to intentionally seek out and warmly welcome into each of our local churches people from every nation, tribe, people and language as we eagerly prepare for that great day when we will all join hands before the throne and in front of the Lamb as we cry out together with a loud voice, "Salvation belongs to our God, who sits on the throne, and to the Lamb!" (Revelation 7:10)
And that's what I would call a dream worth fighting for.
– David O. Williams, General Superintendent