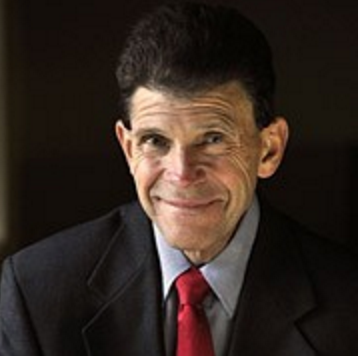 David Williams is devout in his intention to counsel and guide us in maintaining the healthiest possible lifestyle as church pastors and leaders, as he teaches our Leadership Institute class on April 2, 2018. Church leadership burnout has reached epidemic proportions, and much of the problem lies in neglect of the leader's personal and family life. It is far too easy to minister to the people in the church to whom God calls us and neglect our own and our family's health. But the revealing question is, "How can I minister faithfully to other persons and other families, if I do not care properly for my own life and family?"
David Williams is well prepared to teach us about care of ourselves and our families. He has led numerous retreats and workshops in soul care; he has taught college undergraduate and graduate courses, giving spiritual counsel to students; and as Mid-America Yearly Meeting Superintendent, he has provided spiritual nurture for numerous pastors and other church leaders. He will continue to share with us knowledge he has gained from his experiences, study, and teaching. David has been for many years my treasured personal friend, teacher, mentor, and encourager. Many of you can testify to the same.
Our hope in the Institute is that as many of you as possible will be able to share interactively with David at one of these sites: St Paul, MN Friends Church (at the home of Kumar Tamang, with Friends from Nepal and Bhutan), Canadian Yearly Meeting (Montreal Monthly Meeting at the home of David Millar, and the homes of Paul Etienne Mungombe and Jonathan Esongo, Friends from Congo), (Quebec City Meeting with Musato L. Dems and Alphee Ndahond, Friends from Congo), All Nations (formerly Sudanese Community) Friends Church in Omaha, NE, Palmer, Alaska (at the home of David Miller), Noatak, Alaska (Robert Sheldon, Superintendent), Louisville, KY Friends Church and Stone Mountain Friends Church in Atlanta (with Friends from Rwanda and Burundi), Samson Retnaraj (EFM missionary in Nepal), Mncedisi Nkomo (pastor in Zambia), James Nduwayo (pastor in Rwanda), Faniyi Paul (pastor in Nigeria), Amuri Edouard with African Friends in Chicago, Anthony Moodie (pastor at Dover Friends Church in Jamaica), Mary Carter-Haynes (pastor at Amity Hall Friends Meeting in Jamaica), Kickapoo Friends Center, Marshalltown Friends Church, Indianapolis, with Steve Turner, Lighthouse Fellowship Church (at the home of Jerry and Mary Louthan), Friends Community Church (Angleton), Neighborhood Friends Church (at the home of Tom and Bonnie Bousman), Friends Ministry Center (Wichita), Bangor Liberty Friends Church, North Newton (at the home of Merl and Eunice Kinser), Bethel Friends Church, Fowler Friends Church, New Hope Friends Church, and Barclay College (Jackson Hall).
You may be unable to join us for the live class. If so, you can click on the link below to view the video recording on YouTube here.
You might gather a group in your church to view and discuss the video of David's presentation.
The living Christ, whose resurrection we will have celebrated in our Easter worship services, is our Divine model for healthy spiritual living. He maintained a rhythm of ministry in the world and retreat to a solitary place for prayer.
Hopefully, you will be able to share with us Monday, April 2, 2018 at 7:00 p.m. central time for David's last class.
Celebrating the resurrection of Christ, and looking forward to seeing you at the Institute,
Dave Kingrey, Director of Leadership Institute