During this season of Lent, Carol and I have been participating in a weekly online retreat entitled "Into the Wilderness." The theme passage for each week is taken from one of the many biblical references to those times when God's people have been called to spend extended time in the desert, those unusually dry, difficult and dangerous places where, ironically, God chooses to do some of His very best and most transformative work.
One of the original Desert Fathers and a pioneer of the modern monastic movement, Anthony of Egypt (251-356) was called to leave the comforts of home at a young age and go into the vast wilderness that lies between the Nile River and the Red Sea. There he spent twenty years of his life alone in a cave in an effort to wean himself away from the trappings of an increasingly pagan form of Christianity. Like so many before and after him, Anthony was driven deep into the desert not out of fear, but out of a desperate desire to discover a purer, simpler and more primitive path of Christian discipleship.
Abba Anthony emerged from his cave a changed man, passionately devoted to a dynamic ministry of preaching, teaching, healing and spiritual direction. Anthony's biography, an ancient literary classic written by Athanasius of Alexandria, led many of his contemporaries to reconsider the validity of the Christian faith, including Augustine of Hippo, who went on to become one of the most influential Christian leaders in church history.
More recently, an increasing number of church leaders have suggested that the body of Christ is in dire need of a fresh injection of Anthony's monastic spirit in our own time and place. In fact, twentieth century German pastor and theologian, Dietrich Bonhoeffer, penned the following statement in a letter to his brother in January of 1935 while attempting to remain a faithful disciple of Jesus during the Nazi reign of terror led by Adolf Hitler:
"The restoration of the church will surely come only from a new type of monasticism which has nothing in common with the old but a complete lack of compromise in a life lived in accordance with the Sermon on the Mount in the discipleship of Christ. I think it is time to gather people together to do this."
During these opening days of the twenty-first century, a "new monasticism" has been gradually emerging at the edges of the established church. These holy experiments in radical Christian discipleship can be found within nearly every Christian tradition, including our extended family of Evangelical Friends here in Mid-America.
Friends of Lawrence (formerly known as Lawrence Friends Church) is one such example. Lawrence Friends Church closed its doors in September of 2014, following a prolonged pattern of increasing dysfunction and decline, in order to allow freedom for Christ to birth a new movement of the Spirit in the local community. After a sufficient season of "lying fallow," allowing adequate time for careful assessment and prayerful preparation, a new expression of Christ-centered ministry, Friends of Lawrence, was born in July of 2015.
Friends of Lawrence is now entering into a new and exciting phase in its growth and development as a new monastic mission. Over the past few years, the foundations of fruitful and effective ministry have been well established through the faithful and sacrificial service of our self-supporting missionaries, Jeremiah and Wendy Williams. Close, personal friendships have been formed, deeply spiritual conversations have taken place, and the property on the corner of 16th and New Hampshire is slowly but surely being restored to its original beauty.
Jeremiah and Wendy are in immediate need of our prayerful support and practical assistance if this dream of rebuilding a vital center for missional ministry in Lawrence, Kansas, the original headquarters of EFC-MAYM, is to become a reality. With the blessing of our yearly meeting elders, Carol and I are devoting two weekends a month from February through July to provide personal, on-site support for Friends of Lawrence. Approximately $40,000 in one-time contributions from individuals and churches must be received by April 1 in order to complete the first phase of the renovation process.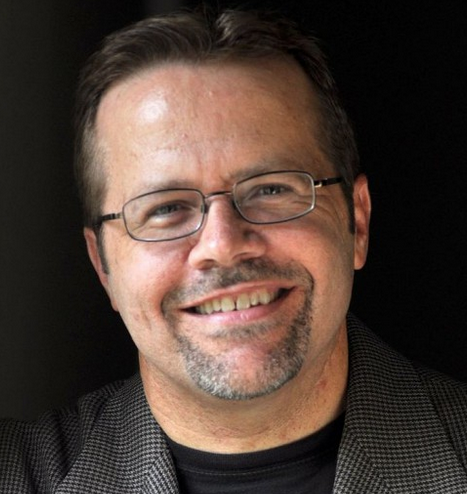 Would you be willing to pray about what type of personal contribution the Lord may be calling you and/or your local church toinvest in Friends of Lawrence? Additional information, including an online giving portal, can be found on the Friends of Lawrence website.
– David O. Williams, General Superintendent