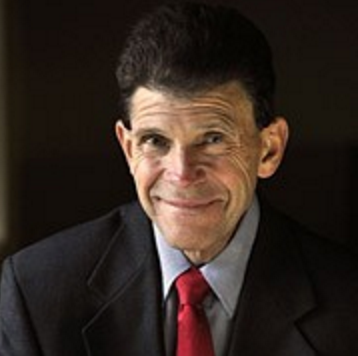 Kevin Lee, our teacher for our new Institute course in the "The Survey of the Old Testament," will reveal to us the glorious beauty to be found in these ancient Scriptures, during the months of August, September, and October. Kevin teaches with the high view of the Bible held by George Fox, who claimed, "The Scriptures were given forth by the Spirit of God." Therefore, we will know God more fully as we understand the Scriptures more fully. May we grow in our knowledge of God and the Scriptures during this course in the Old Testament, starting August 7, 2017.
Kevin Lee has a ministry of law enforcement with the Lyon County Sheriff's Department in Kansas (the Emporia region). His background includes college teaching and administration, church leadership, and studies in Bible, theology, and pastoral ministry. With a true pastor's heart, Kevin is able to render a very unique ministry in his law enforcement work. He has numerous opportunities, in ways that many of us do not have, to touch people's lives with the compassionate love of Christ. Before assuming his present work, Kevin Lee was Vice President for Student Services, Head Soccer Coach, and Professor in the Bible/Ministry Division at Barclay College. Specifically, he taught Old Testament and New Testament courses in the Distance Learning program. He is also well rooted in the Friends Church. Kevin grew up in Northridge Friends Church. After completing an undergraduate degree in Bible and Business Administration at Barclay College, he served as a youth pastor for ten years in Evangelical Friends Church-Mid America Yearly Meeting (Hutchinson and Bethel Friends Churches). In 2005, his family moved to southern California, where at the Friends Center at Azusa Pacific University, he earned the degree, Master of Arts in Pastoral Studies. While studying for the Master's degree, Kevin served as Minister to College Students at Friends Community Church in Brea, California. He also has experience in banking and substitute teaching and coaching in the public school system. Kevin is married to Jennifer, and they are the loving parents of three beautiful children: Nathan, Hannah, and Jessa.
Because God has blessed our Institute so abundantly, we desire to share the fruits of our teaching. Technology has made possible our ability to hear, see, and interact with Kevin and one another. This we will do at the following locations: St Paul, MN Friends Church (at the home of Kumar Tamang, with Friends from Nepal and Bhutan), Canadian Yearly Meeting (Montreal Monthly Meeting at the home of David Millar, and the homes of Paul Etienne Mungombe and Jonathan Esongo, Friends from Congo), (Quebec City Meeting with Musato L. Dems and Alphee Ndahond, Friends from Congo), All Nations (formerly Sudanese Community) Friends Church in Omaha, Palmer, Alaska (at the home of David Miller), Noatak, Alaska (Robert Sheldon, Superintendent), Louisville, KY Friends Church and Stone Mountain Friends Church, Atlanta, GA (with Friends from Rwanda and Burundi), Samson Retnaraj (EFM missionary in Nepal), Mncedisi Nkomo (pastor in Zambia), Friends in Jamaica, Kickapoo Friends Center, Indianapolis, with Steve Turner, Lighthouse Fellowship Church (at the home of Jerry and Mary Louthan), Friends Community Church (Angleton), Neighborhood Friends Church (at the home of Tom and Bonnie Bousman), Friends Ministry Center (Wichita), Bangor Liberty Friends Church, Fowler Friends Church, Faith Friends Church, North Newton (at the home of Merl and Eunice Kinser), New Hope Friends Church, Friends Church at Liberal, and Barclay College (Jackson Hall).
Some Friends prefer a time more convenient than Monday nights. Graciously, Drew Davenport places the video recorded classes on YouTube. A good model to follow in viewing them is to gather a group in your church or area, so that you may discuss the class presentation together. Click here to go to the link.
Kevin Lee's hope is that through his teaching, the Holy Spirit will open to us new insights into the Truths of God that are revealed in the precious Scriptures. The first class in the Old Testament series is August 7, 2017 at 7:00 p.m. central time. At 6:50, we will hear the story or testimony of one of our Institute Friends.
Inviting you to join us as Kevin opens to us the fascinating beauty of the Old Testament,
Dave Kingrey, Director of Leadership Institute