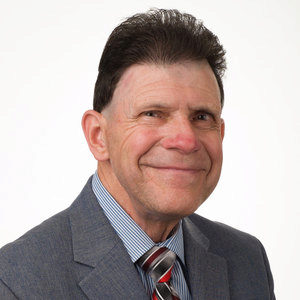 I am eagerly anticipating Alan Amavisca's teaching the Leadership Institute course on Evangelism and Outreach. The first class in this course will be May 7, 2018. We all know that for the Kingdom of God to become realized "on earth as it is in heaven," the Church needs to reach out and evangelize. This is our call from Jesus, who invites us to follow Him as His disciples. As Alan enables us through his teaching to fulfill Christ's call, he will give us a strong Biblical foundation for evangelism, outreach, church planting, church multiplication, and disciple-making.
We are very blessed that Alan Amavisca will be our teacher. He has given his life to the ministry of church multiplication, evangelism, and disciple-making. Alan spent fourteen years as a missionary/church planter in Central America, ten years as a pastor on the Yorba Linda Friends Church ministry team, and then nine years as Director for Missions and New Church Development at Evangelical Friends Church Southwest. He has also served at length on the boards of PMI (a Latin American mission to the Islamic world) and Solidarity (an incarnational ministry serving migrant populations). His current role, as the Director of North County Project, allows him to focus on grassroots disciple-making: both with emerging young leaders in the church (in a learning community called The Lab), and with unchurched people who want to know more about Jesus. Alan and his wife, Barbara, live in Placentia, California and have four children: Andrea (and her husband, Scott), Aaron (and his wife, Melissa), Kirsten (and her husband, Jordan), and Stephanie (and her husband, Chad), as well as six grandchildren.
Our desire is to make the Institute classes available to as many Friends as possible; therefore, we have many sites where you can join in live, for the interactive discussion with Alan. Locations where you can interact with Alan and other Institute participants are: St Paul, MN Friends Church (at the home of Kumar Tamang, with Friends from Nepal and Bhutan), Canadian Yearly Meeting (Montreal Monthly Meeting at the home of David Millar, and the homes of Paul Etienne Mungombe and Jonathan Esongo, Friends from Congo), (Quebec City Meeting with Musato L. Dems and Alphee Ndahond, Friends from Congo), All Nations (formerly Sudanese Community) Friends Church in Omaha, NE, Palmer, Alaska (at the home of David Miller), Noatak, Alaska (Robert Sheldon, Superintendent), Louisville, KY Friends Church and Stone Mountain Friends Church in Atlanta (with Friends from Rwanda and Burundi), Samson Retnaraj (EFM missionary in Nepal), Mncedisi Nkomo (pastor in Zambia), James Nduwayo (pastor in Rwanda), Faniyi Paul in Nigeria, Amuri Edouard with African Friends in Chicago, Anthony Moodie Pastor at the Dover Friends Church in Jamaica, Mary Carter-Haynes Pastor at Amity Hall Friends Meeting in Jamaica, Linnette Moodie, a Friend in Jamaica, Kickapoo Friends Center, Marshalltown Friends Church, Indianapolis, with Steve Turner, Lighthouse Fellowship Church (at the home of Jerry and Mary Louthan), Friends Community Church (Angleton), Neighborhood Friends Church (at the home of Tom and Bonnie Bousman), Friends Ministry Center (Wichita), Bangor Liberty Friends Church, North Newton (at the home of Merl and Eunice Kinser), Bethel Friends Church, Fowler Friends Church, New Hope Friends Church, and Barclay College (Jackson Hall).
We recognize that everyone is not available at the time of the meeting, so Drew Davenport will upload the video-recorded session (usually within three days) to YouTube. Thanks, Drew. Click on this link to see and listen to Alan.
I assure you that you will be grateful to learn from Alan, when he teaches Monday, May 7, 2018 at 7:00 p.m. central time.
– Dave Kingrey, Director of Leadership Institute