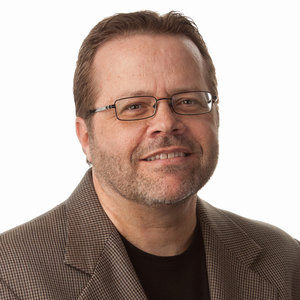 In his introduction to The Journal of George Fox, Quaker statesmen William Penn makes this fascinating observation regarding the enduring legacy of the man now known as the founder of Friends: "Above all, he excelled in prayer."
This emphasis on the primacy of prayer in the life of our spiritual forefathers should come as no surprise for those of us who aspire to be faithful friends of Jesus in our own time and place. We follow a praying Savior, after all. According to the Gospel of Luke, often referred to as "the praying gospel," nearly every transformational moment in Jesus' life and ministry took place "as he was praying" (cf. Lk 3:21; 6:12; 9:16; 9:18; 9:29; 10:21; 11:1; 22:32; 22:44; 23:34; 23:46; 24:30; 24:50).
I have been following Jesus for more than 40 years now, and I must confess that I have found prayer to be the most essential and most challenging of all the spiritual disciplines. But what has helped me most in recent years is the discovery that prayer is not limited to a few, specific methods or models that are unique to any one Christian denomination or church tradition. As my good friend, Fil Anderson likes to say, "There are as many ways to pray as there are moments in the day."
Over the years, I have found that the more my prayer portfolio has expanded, the more freedom, depth and joy I have experienced in my walk with Christ. This has also helped me to more readily embrace biblical admonitions to pray in ways that once seemed unattainable, such as "pray always" (Lk 18:1) and "pray without ceasing" (1 Th 5:17). I have found it much more do-able to pray always when I am better equipped to pray all ways, and much more fruitful and effective to pray as I can, not as I can't.
But perhaps the most life-giving and liberating reality I have discovered on my journey is the fact that we are never alone when it comes to this life of prayer. Scripture reminds us that God the Father "knows what you need before you ask him" (Mt 6:8), that God the Son "always lives to intercede" for us (Heb 7:25), and that God the Spirit "intercedes for us with groans that words cannot express" (Rm 8:26).
As we learn to pray with God, not just to God, we grow to understand that prayer is simply a matter of staying in the conversation, i.e., continually and intentionally resting in the gracious embrace of our Creator, Redeemer and Sustainer, the Lover of our souls, the One who longs to communicate with us "face to face, as a man speaks with his friend" (Ex 33:11). And somehow, in the midst of this unfolding friendship with God, we are mysteriously and progressively transformed in such a way that others can actually see in us an imperfect yet increasingly authentic reflection of the very face of God (cf. 2 Co 3:18). As C.S. Lewis has testified, "prayer doesn't change God; it changes me."
We will be continuing this critical conversation on the primacy of prayer during our 2018 Ministry Conference, to be held July 26-29 on the campus of Friends University in Wichita. Our conference theme, "Seasons of the Soul: Rediscovering the Ancient Paths of Prayer," will be enriched by the ministry of our guest speaker, Fil Anderson, Executive Director of Journey Resources, and it will be reinforced through participation in a wide variety of prayer exercises throughout our time together during the 147th annual gathering of the Evangelical Friends Church-Mid America Yearly Meeting.
Please make plans now to join us at this year's Ministry Conference in Wichita. More details will be coming soon!
– David O. Williams, General Superintendent