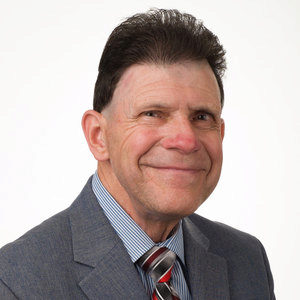 We eagerly anticipate Tom Showalter's second class on "Church Leadership and Administration" on September 10, 2018, which promises to be a rich and most helpful learning experience. Tom enlightened us last month to a style of church leadership patterned after Jesus' servant leadership and transformational ministry. He will journey with us even deeper in our desire to be transforming agents for Christ.
Tom is certainly well prepared to teach us. He has taught and ministered among numerous Friends as a Friends pastor. His responsibilities as Iowa Yearly Meeting General Superintendent are giving him a broad base of experiences in teaching pastors and other church leaders. Tom's leadership on the Barclay College and William Penn University's Boards of Trustees and the Board of Friends United Meeting are adding to his deep well of effective leadership methods. His educational background, with the Master of Arts degree in Transformational Leadership – Professional Studies from Barclay College, has given him valuable insights into ways church leaders can minister to their people, to open their hearts to the transforming work of Christ. Tom, in his love for us and the Church, is enthusiastic to teach us from his insights, experiences, and practical wisdom.
Here are the places you can interact live with Tom: Eliyazer Biumba and Mitaci Ekwenya, Congo Friends in the Abilene, TX Friends Church, St Paul, MN Friends Church (at the home of Kumar Tamang, with Friends from Nepal and Bhutan), Canadian Yearly Meeting (Montreal Monthly Meeting at the home of David Millar, and the homes of Paul Etienne Mungombe and Jonathan Esongo, Friends from Congo), (Quebec City Meeting with Musato L. Dems and Alphee Ndahond, Friends from Congo), All Nations (formerly Sudanese Community) Friends Church in Omaha, NE, Palmer, Alaska (at the home of David Miller), Noatak, Alaska (Robert Sheldon, Superintendent), Louisville, KY Friends Church and Stone Mountain Friends Church in Atlanta (with Friends from Rwanda and Burundi), Samson Retnaraj (EFM missionary in Nepal), Mncedisi Nkomo (pastor in Zambia), James Nduwayo (pastor in Rwanda), Faniyi Paul in Nigeria, Amuri Edouard with African Friends in Chicago, Anthony Moodie Pastor at the Dover Friends Church in Jamaica, Linnette Moodie, a Jamaican Friend, Mary Carter-Haynes Pastor at Amity Hall Friends Meeting in Jamaica, Kickapoo Friends Center, Marshalltown Friends Church, Indianapolis, with Steve Turner, Lighthouse Fellowship Church (at the home of Jerry and Mary Louthan), Friends Community Church (Angleton), Neighborhood Friends Church (at the home of Tom and Bonnie Bousman), Friends Ministry Center (Wichita), Bangor Liberty Friends Church, Barclay College (Jackson Hall), North Newton (at the home of Merl and Eunice Kinser), Bethel Friends Church, Fowler Friends Church, and New Hope Friends Church.
If you need to listen to Tom at a different time, here is the YouTube link to Tom's presentation here.
Tom will provide the best counsel for us in his class on Monday September 10, 2018 (the second Monday in September, since the first Monday is Labor day) at 7:00 p.m. central time.
With anticipation to learn more about being a transforming church leader,
– Dave Kingrey, Director of Leadership Institute