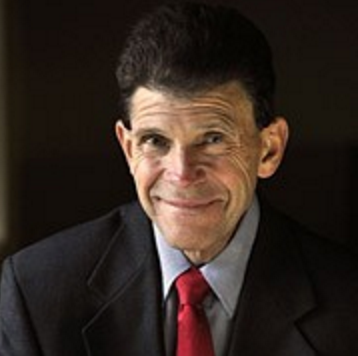 Dr. Adrian Halverstadt will bless us once more on July 3, 2017, as he completes our study of Christian theology, with specific emphasis on our Friends beliefs. Adrian knows the Church and Christian theology through studies in his Master's and Doctoral work, as Professor in undergraduate and graduate Bible/Theology courses at Barclay College, and as a Friends Church pastor and leader. He has studied the great theologians and devotional leaders through the centuries. An additional blessing is Adrian's broad knowledge of Friends history and theology, so he teaches Church history and beliefs through the eyes of Quakerism.
You will be able to see, hear, and interact with Adrian at these locations: Indianapolis, with Steve Turner, Louisville, KY Friends Church, Stone Mountain Friends Church, Atlanta, GA, Kickapoo Friends Center, St Paul, MN Friends Church (Bhutanese), Canadian Yearly Meeting (Montreal Monthly Meeting) at the homes of David Millar, Paul Etienne Mungombe, and Jonathan Esongo, Kingston, Jamaica (viewing and discussing YouTube videos), Lighthouse Fellowship Church (at the home of Jerry and Mary Louthan), Friends Community Church (Angleton), All Nations (formerly Sudanese Community) Friends Church in Omaha, Palmer, Alaska (at the home of David Miller), Noatak, Alaska (Robert Sheldon, Superintendent), Neighborhood Friends Church (at the home of Tom and Bonnie Bousman), Friends Ministry Center (Wichita), Bangor Liberty Friends Church, Fowler Friends Church, Faith Friends Church, North Newton (at the home of Merl and Eunice Kinser), New Hope Friends Church, Friends Church at Liberal, and Barclay College (Jackson Hall).
If you also want to view the video recorded session and absorb your learning experience a second time, or if you cannot be at one of these sites, simply click on this YouTube link here.
After Adrian's teaching in this session, I am certain that you, like me, will have a deeper understanding of the beliefs of our beloved Christian Church. This is important, because being firmly grounded in our roots, we will be able to grow and produce fruits for strong leadership and ministry today and in the future. Jesus' teaching is clear, "The tree is known by its fruit" (Matthew 12:33 NRSV). This applies to the Church, of which you and I are servant leaders.
The class begins at 7:00 p.m. central time, July 3, 2017, with a time of friendly fellowship at 6:50.
Inviting you to enrich your faith, knowledge, and life by sharing in Adrian's final class on Christian Theology.
-Dave Kingrey, Director of Leadership Institute