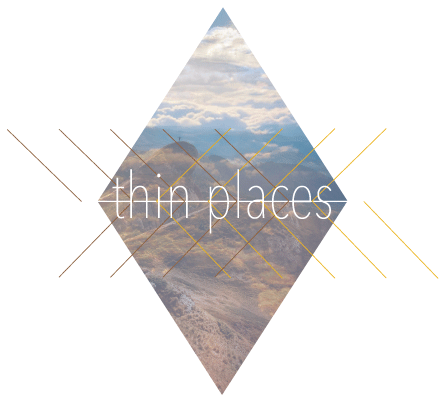 Thin Places. This is a term used by Celtic Christians to describe those places where we encounter God's presence in such a way that the distance between heaven and earth seems to be unusually "thin."
On Valentine's Day weekend, I had the chance to visit three EFC-MAYM churches: Miami Friends, Bolton Friends, and Independence Friends. The weekend was lovely and epic.
Let me explain: Lovely, because I was able to watch Jr. Highers play a Valentine's Day game of "guarding hearts" at Miami during the bible quiz (ask Christina Tower from Bethel Friends about that one…), shared a Valentine's Day evening meal at a steak house in Independence with Grady and Carol Miller along with a couple from Bolton Friends Church, and I participated in a Valentine's Day Weekend banquet at Independence Friends that included grade school girls serving, wonderful food, and harmonious singing by John and Betty Penrose; the only non-lovely thing was that my wife wasn't able to be with me this weekend for all of the romantic eating and experiences!
The weekend was epic because it was our first EFC-MAYM Bible Quiz at Miami in my memory (anyone remember any different?), Grady Miller allowed me to preach at Bolton even though he has been doing it there for 40+ years, and the chicken cordon blue that I experienced in the basement of Independence Friends Church coupled with John and Betty Jean's serenading and service to their congregation was more than epic…it was downright inspiring!
Throw into the weekend stories listened to about these local churches and their history, relationships built and some established for the first time – I met someone named Evelyn at Bolton who is 85 years old and shares the name of my four month old daughter – along with how God is working in their midst and leading them into the future was so much more than lovely and epic: it is the work that God has called me to at this time and I will continue to follow him where he leads me. May God continue to lead us all in EFC-MAYM in this lovely and epic journey of following Jesus…
– Jesse Penna, Associate Superintendent of Student Ministries