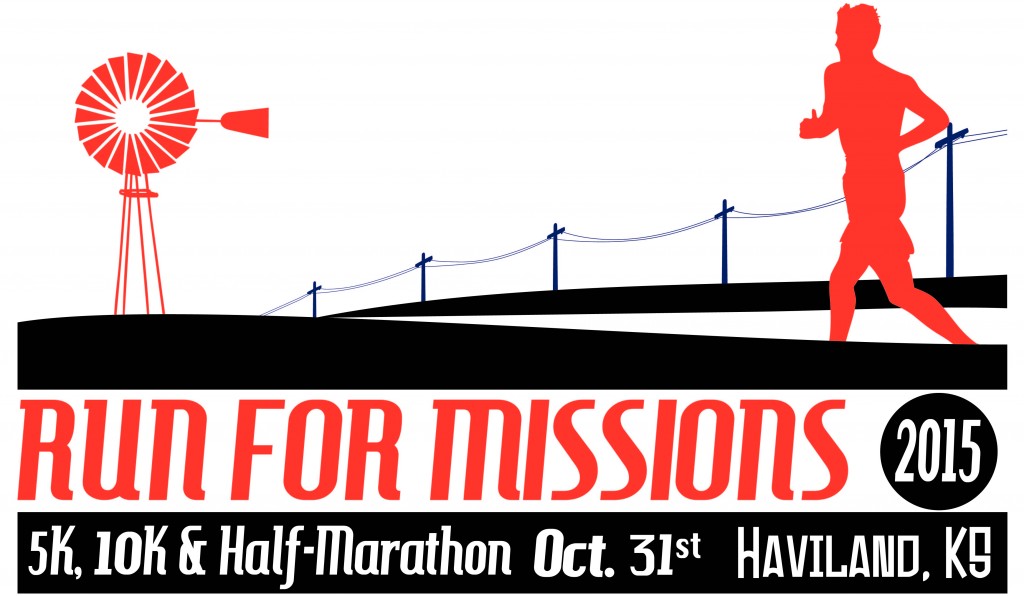 The 6th annual 2015 Run for Missions 5K, 10K, and Half-marathon events are fast approaching – just over two months away!  The Run for Missions is a fundraiser to support missionaries who serve on Evangelical Friends Church mission fields around the world.
The Run for Missions 2015 will be held Saturday, October 31st, 2015 in Haviland, KS. The Half-Marathon will begin at 8am and the 5K & 10K events will begin at 9am. Same great race as before! Details and registration at www.runformissions.org.
The team competition is also back. Gather a team of 10 to compete in the 5K!
Check out (and share) this short video from Run for Missions Race Day!
100-Mile Fundraiser Run
The eighth annual Run for Missions 100-Mile Fundraiser Run will be held on November 11th. This 100-mile run from Wichita to Haviland benefits the Missionary Blessing Fund. We are seeking pledges per mile with the goal of raising $25,000 this year. In the previous seven years, the Run for Missions has raised a grand total of over $115,000. You can now make your donation online at www.runformission.org. You can even start your own page if you want to fundraise as well! Checks may be written payable to EFC-MAYM, memo "Run for Missions", and sent to the Friends Ministry Center, 2018 W. Maple St., Wichita, KS 67213.
Check out (and share) this NEW video telling the story and vision of the Run for Missions and why your support matters!