reGENERATION 2017
PLACE: Christian Renewal Center, Dickinson, TX
DATES: December 29, 2017 – January 1, 2018
COST: $239/person with $100 deposit due by November 22.
REGISTRATION: REGISTER NOW! Upon registration you will receive an email confirmation.

REGISTRATION CUT-OFF: DECEMBER 13

Price increases on November 23rd!
Event Description:
reGENERATION 2017 is a formation-focused gathering of youth and adults that want to go deep. This will be an opportunity to not only learn but to practice and apply what we learn through interactive experiential labs that include time for specific spiritual practices that reinforce true narratives about life in the Kingdom of God. The youth and adults who participate in reGENERATION 2017 will feel equipped and challenged as apprentices of Jesus to explore life with God in order to more faithfully seek God's Kingdom on earth as it is in heaven.
Target:
An EFC-MAYM Gathering for Teenagers (13–19 years old) alongside adults, who love the church, and desire to serve, lead, grow and seek the kingdom of God first, together. Open to all RMYM churches!
Goal: To have EVERY Mid America CHURCH send (at least) one teenager and one adult to this gathering.
reGENERATION 2017 Lab Presenters: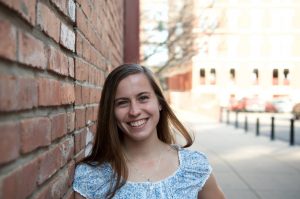 Christa Follette, originally from Grinnell Friends Church in Grinnell, IA, is a junior at Friends University studying Health Science and Christian Spiritual Formation. She presently attends Northridge Friends Church where she serves as an Awana recreation leader and a youth volunteer. Christa went on a Saltshaker to Burundi in 2012, attended Summit 2015 in California, counseled at Camp Quaker Haven, was a peer leader at Kaleo Theology Camp and served as the EFC-MAYM summer intern this past summer. She is heavily involved on-campus at Friends University and enjoys being an RA in the freshmen residence hall and running with her track and cross-country teammates. She is also currently an intern with Kaleo Academy.
Aaron Kick,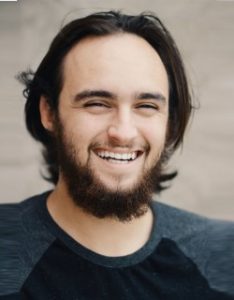 originally from Miami Friends Church in Miami, OK. Aaron is a senior at Barclay College studying Bible and Theology. He has served as a camp counselor at Camp Quaker Haven, served in Mexico during Spring Invasion, served as a youth leader for Haviland Friends church for two years, and currently leads a worship team at Barclay College.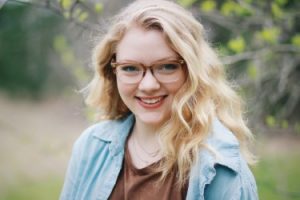 Karli Kick, originally from Kansas City, MO and has attended Shoal Creek Community Church throughout her life. She is a Senior at Barclay College in Haviland Kansas studying Bible and Theology. She has been an intern with Shoal Creek for the last two summers. She has plans to move back to the Kansas City area after she graduates to pursue midwifery.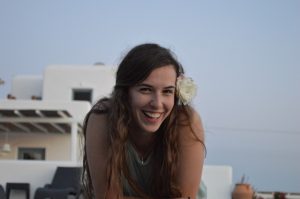 Elaina Roher is a freshman at the University of Houston Honors College as a Spanish major with the hopes of being a high school educator. She attended Friendswood Friends Church for 18 years, and now attends Bayou City Fellowship in Houston. She has attended various events through the Friends Church as a part of the youth group at Friendswood Friends. EFC-MAYM has been a huge part of her life, and more importantly her walk with Jesus.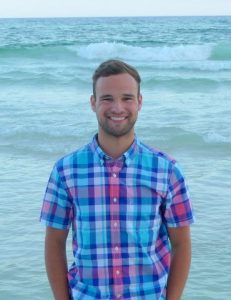 Austin Schmidt is originally from Hutchinson, KS. He has called Friends University home for the last three years, and is entering his final year there studying Religion & Philosophy. In the last few years, he's had the chance to attend Summit 2014 in San Diego, counsel at Junior High Camp, serve in various capacities at reGENERATION over the last three years, and served in Mexico during Spring Invasion 2016. Additionally, he currently serves as a Ministry Intern with Northridge Friends Church. Austin plans to attend Seminary following graduation at Friends and hopes to someday teach Spiritual Formation and Religion in higher education.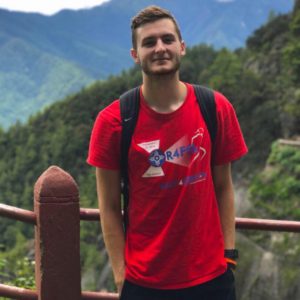 Parker Titus grew up in Hugoton, KS, attending Bethel Friends Church. He currently attends Friends University where he is pursuing a degree in Christian Spiritual Formation and Computer Science. He has been involved in the Friends church through Spring Invasion mission trips to Mexico, a Saltshaker mission trip to India/Bhutan, and counseling at Camp Quaker Haven. He currently plays on the praise team, leads an Awana group, and serves as a youth volunteer at Northridge Friends Church.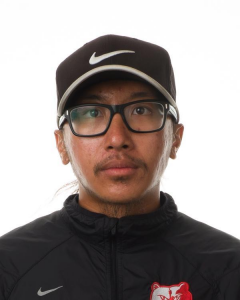 Mason Vang, originally from Minneapolis, MN, is a junior at Barclay College majoring in Bible/Theology. Mason also plays soccer for Barclay College, and is currently a small group leader. He has been a summer staffer of many different camps such as Twin Rocks, and Quaker Ridge Camp, helping with the behind the scenes work, facilitating the high ropes course, and hanging out with the youth.
reGENERATION 2017 Worship Leaders: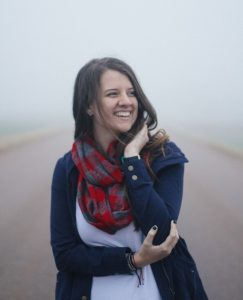 Katie Newton, originally from Friendswood, Texas and is currently attending Barclay College as a junior studying Bible and Theology. She attended Friendswood Friends Church growing up and has served at Camp Quaker Haven and attendedSpring Invasion, Saltshaker, ReGeneration and Summit events. She currently leads a worship team at Barclay and is excited for the opportunity to lead others in music worship at ReGENERATION 2017.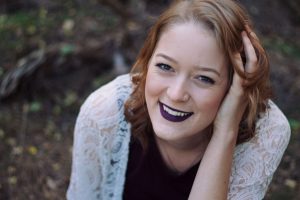 Aubrey VandenHoek, originally from Haviland, Kansas, attending Haviland Friends Church. She is currently attending Friends University, and pursuing a degree in English and Christian Spiritual Formation. She has been a part of the Friends church throughout her life, serving at Camp Quaker Haven, Spring Invasion, and ReGeneration. She currently serves as a Spiritual Life Assistant on the Friends University campus and leads music through both a biweekly worship night called Vespers and chapel music.
reGENERATION 2017 Lab Descriptions:
Instead of a conference style gathering where we come together to hear a speaker and go our separate ways, the gatherings at reGENERATION are a combination of information and experience. Just as in any other laboratory, we are going to put these questions to the test: Does following Jesus mean I can actually live without vain glory, avarice, judging others, or worry? Join us as we look at Jesus' words during the Sermon on the Mount for guidance to live a good and beautiful life in His Kingdom. reGENERATION labs are two hours each, consisting of a brief presentation, an extended period of application (spiritual practices), and then a time of processing with your Re-Group.
(The inspiration for the reGENERATION Labs comes from The Good and Beautiful Life, by James Bryan Smith, the primary professor in the Christian Spiritual Formation Program at Friends University)
Details:
reGENERATION will be a cell phone free experience. During this gathering we are raising the bar in creating space for formation asking everyone to lay down their life and their cell phone in order to fully engage. As we do this together, we are excited about the ways that God will speak into our lives as we pay attention to Him and others in a more profound way than normal. This expectation is mandatory for youth and strongly recommended for all adult participants with the exception of the primary youth leader from each church.
Guidelines:
Respect, follow, and be present at all activities on the Schedule, which includes everything from meals to labs/general sessions to hospitality rooms to curfew.
Participation in all scheduled activities is required. No exceptions!
No Guys in any Girls Room or Girls in any Guys room at any time.
Dress Modestly.
No PDA
Respect each other by respecting their property, personality and person.
Respect the property and honor all reGENERATION leaders and and camp personnel.
Respect other guests in the lodge, as a witness to Christ, yourself and your family.
Any students driving to reGENERATION must park their vehicle permanently during the gathering.
Church group adults are responsible to transport all students for reGENERATION activities and meals.
Cell phones should be left at home. Please enjoy this opportunity to be in fellowship and retreat – away from unnecessary distractions.
Profanity, alcohol and tobacco products are totally prohibited.
Any potential participants not willing to honor these reGENERATION guidelines should not plan to register.
Transportation expenses are the sole responsibility of the participant and/or parents.