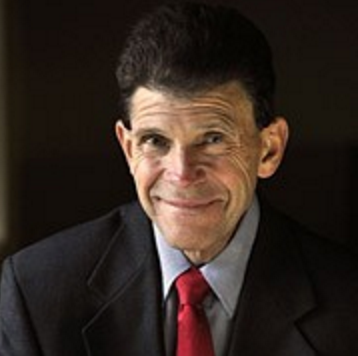 Josh Bunce will conclude our fascinating journey through the New Testament in his third class on January 8, 2018. Having entered a new year and having so recently celebrated the birth of Christ, we will come with new life in a spirit of celebration. We will also come with anticipation of Josh's informed teaching. In his final class with us, Josh will center his teaching on the General Letters and Revelation,
With a seminary education and college teaching experience, Josh is giving us excellent instruction, while providing us a model for our teaching. And his teaching is through the lens of Friends faith and practice. Josh is leading us in a deeper experience of the written Scriptures, while encouraging us to listen to the Inward Voice of Christ for clear understanding and interpretation of the events and messages in the Bible. He is helping us to appreciate and understand more profoundly the eternal truths of God revealed in the Bible. I am excited for this last class with Josh, who is my personal friend and colleague, and who continually keeps me informed of new, scholarly Bible resources.
I hope you will make this class a priority and join us at one of these locations:
These are the locations where you can listen to and interact with Josh and other Friends in the Institute: St Paul, MN Friends Church (at the home of Kumar Tamang, with Friends from Nepal and Bhutan), Canadian Yearly Meeting (Montreal Monthly Meeting at the home of David Millar, and the homes of Paul Etienne Mungombe and Jonathan Esongo, Friends from Congo), (Quebec City Meeting with Musato L. Dems and Alphee Ndahond, Friends from Congo), All Nations (formerly Sudanese Community) Friends Church in Omaha, Palmer, Alaska (at the home of David Miller), Noatak, Alaska (Robert Sheldon, Superintendent), Louisville, KY Friends Church and Stone Mountain Friends Church in Atlanta (with Friends from Rwanda and Burundi), Samson Retnaraj (EFM missionary in Nepal), Mncedisi Nkomo (pastor in Zambia), James Nduwayo (pastor in Rwanda), Faniyi Paul in Nigeria, Amuri Edouard with African Friends in Chicago, Anthony Moodie at the Dover Friends Church in Jamaica, Mary Carter-Haynes at Amity Hall Friends Meeting in Jamaica, Kickapoo Friends Center, Marshalltown Friends Church, Indianapolis, with Steve Turner, Lighthouse Fellowship Church (at the home of Jerry and Mary Louthan), Friends Community Church (Angleton), Neighborhood Friends Church (at the home of Tom and Bonnie Bousman), Friends Ministry Center (Wichita), Bangor Liberty Friends Church, North Newton (at the home of Merl and Eunice Kinser), Fowler Friends Church, New Hope Friends Church, and Barclay College (Jackson Hall).
If you have a conflict Monday, I invite you to view the video recording on YouTube Here.
This will be the third class in our study of the New Testament and our sixth class in the Bible. I am sure that you, like me, are growing immensely. Josh will begin at 7:00 p.m. central time onJanuary 8, 2018. This is the second Monday in January, since New Year's Day is the first Monday.
Hoping you can join me in hearing Josh in his concluding class,
– Dave Kingrey, Director of Leadership Institute